Imagine you buy a sex toy and then find out it's sending information over the web to the company about how you use it.
The We-Vibe is a high-end vibrator which is also Wi-Fi and Bluetooth compatible. Through a downloaded app (We-Connect) the intensity and vibration patterns can be controlled by a cellphone. This means partners can also control it remotely from practically anywhere in the world.
A "connect lover" feature also allows partners to exchange text messages, video chats, and control a paired device over a promised secure connection.
Intimate usage habits monitored, relayed to company
The Canadian-based company that owns the manufacturer of  the "We-Vibe Rave and We-Vibe4" is facing a lawsuit from an American woman who claims the company was collecting highly sensitive information from the vibrator.
The complaint is against Standard Innovation (US) which is owned by Standard Innovation Corp of Ottawa Ontario.
The Chicago-area woman, identified only as N.P., is proposing a class-action suit against the company.
Eve-Lynn Rapp, the San Franciso-based attorney handling the suit, told CBC radio show As it Happens, "It's come to our attention that the company is actually recording specific information about her and other individuals' usage of the device and that would include when it's on, how long it's being used for, what settings it's on, the temperature of the device."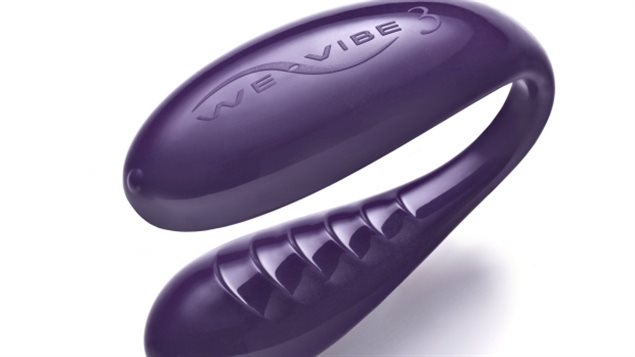 The suit also alleges that without explaining to customers, the toy collects data on date, time of use, and settings, along the user's personal email and transmits the information to the Ottawa company.
The lawsuit seeks an injunction against the company from monitoring, and collected the highly personal information, along with damages  for invasion of privacy, and damages from the purchase of the sex toy.
Standard Innovation says it cannot comment as it has not received formal notification of the lawsuit, but says it has enhanced security in the past several weeks, and will update the app with information about the company's privacy and data practices. It says data collected is only for its own product development purposes and mostly anonymous adding that it will soon include a feature so customers can control how any data collected may be used.
Additional information- sources
We Vibe company ( link cannot be provided- RCI-CBC net nanny blocks the site)