Government census figures reveal that 320,932 newcomers came to Canada in the past year. That's the highest number on record. Among them were thousands of Syrian refugees who began arriving in November 2015 and now number over 30,000.
New arrivals for the first half of the past year were up 33 per cent over the previous year. The total population of Canada was of April 1, 2016 was 36,155,487, an increase of 106,966 from January 1, 2016.
Minister wants more immigration
Immigration Minister John McCallum wants to increase the number of immigrants to Canada to offset the rapidly aging population and has said that Canadians support that.
However, a survey conducted for The Globe and Mail in August suggests 39 per cent feel Canada should accept fewer immigrants in 2017, 37 per cent said the levels should be the same and 16 per cent said more newcomers should be accepted.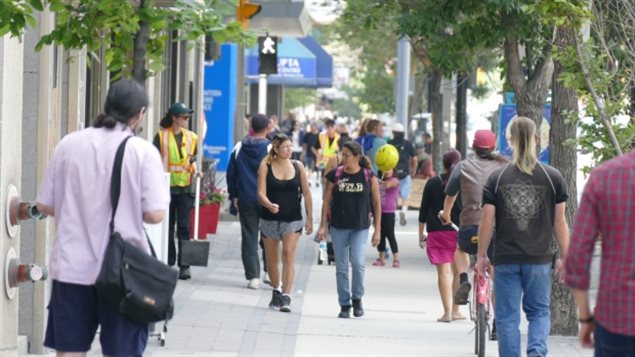 Foreign-born make up 20 per cent
Statistics Canada found people who are born outside of Canada make up 20.6 per cent of the population and that is the highest proportion among G8 countries.
The government agency also reports:
"Asia (including the Middle East) was Canada's largest source of immigrants during the past five years, although the share of immigration from Africa, Caribbean, Central and South America increased slightly. 
"The vast majority of the foreign-born population lived in four provinces: Ontario, British Columbia, Quebec and Alberta, and most lived in the nation's largest urban centres."