A new company has been given approval by the federal agency controlling airspace, to begin test flights to deliver packages by drone.
Transport Canada, Canada's Federal regulatory body which is responsible for transportation policies and programs in Canada granted Drone Delivery Canada its first official flight certificate to advance its outdoor testing within Southern Ontario.
Tony Di Benedetto,  is CEO of Drone Delivery Canada.  In a press release he says "Our drone logistics platform is quickly progressing to the Canadian skies. Not only are we the first and only drone logistics Company in Canada, we now have just obtained a Special Flight Operations Certificate from Transport Canada allowing us to test fly with potential customers. This is a DDC milestone which I am pleased to report we achieved six months ahead of schedule.  We have large customer demand and we are seeing vastly increased market acceptance of our business moving us closer to our commercial goals".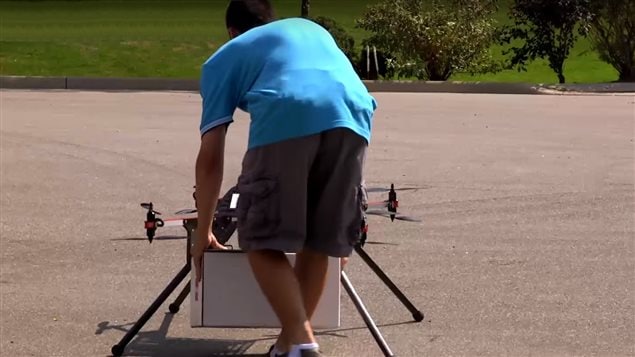 The company based in Vaughan Ontario, with Transport Canada oversight., will begin trials at a special site in southern Ontario.
Tests will be limited to a maximum altitude of 90 metres and speeds not to exceed 150km/h.
DDC says its service will be of great benefit to rural and remote areas where deliveries can take a great deal of time, and expense.
If a person in one of these communities require antibiotics today, they only have a few options, he said. People can wait for next supply plane or charter their own plane, which can cost thousands of dollars. We can basically connect these communities", DiBenedetto said
When the company began in 2014, its intitial drones could only fly about five minutes with a payload of a mere 100gm.
Now the drones can lift up to 4.5 kg, and at "commercially viable" flight times according to DiBenedetto.
The technology is being developed  in collaboration with the University of Waterloo which is creating the real-time embedded software.
Addtional information-sources