Canada's public broadcaster, the CBC, is 80 years old today.
Modelled somewhat on the BBC, the Canadian Broadcasting Corporation came into being on November 2, 1936.
Surprisingly many of the issues that led to the creation of the CBC are still around today.
In 1936, there were 74 radio stations across the country; three of that number were CBC stations and four more were leased.  All however were dwarfed by signals sweeping across the border into Canada from more powerful US stations. Concerns of US domination of Canadian airspace, is still a concern 80 years later.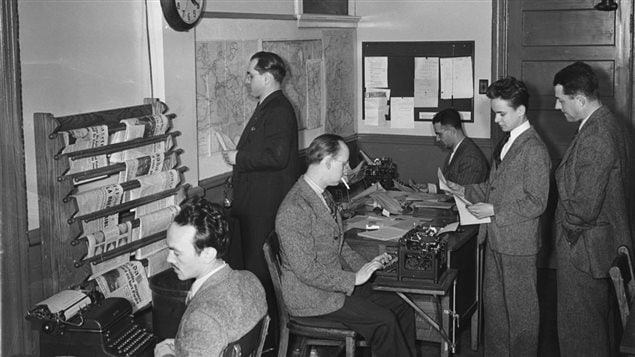 The CBC developed out of its predecessor of less than four years, the Canadian Radio Broadcasting Commission (CRBC). It had been criticized for its "syrupy crooners, trash and jazz" of the CRBC musical programmes, while another critic complaining about a lack of comedy said, "There isn't a laugh the whole evening.
And yes, similar such criticisms of CBC programming are still made today.
In 1935, the CRBC was criticized for anti- Liberal party political sketches. It turned out that the regular sketches were sponsored by the Conservative party through a Conservative ad agency. When the Liberals won the subsequent election, the CRBC was done.
People still complain about political bias in the CBC, strangely from both Liberals and Conservative supporters, each saying the "mother corp" is biased in favour of the other in its reporting.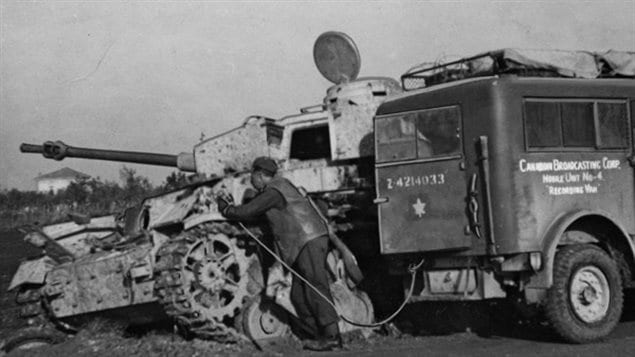 In the mid 1930's in discussions about the future of broadcasting, the government of the day decided that a public broadcaster was needed to combat the massive American influence. Thus the CBC was created as a public broadcaster replacement for the state radio operator CRBC.
The new crown corporation, at arm's length from government, began with 132 staff with 10 producers, and 14 on-air announcers. At the time there were one million radios in Canadian homes, and  with its six hours of daily programming, (70 percent music) it reached some 49 percent of Canadian homes. The French language service, la Societe Radio-Canada, began in 1937.
On January 1, 1941 the news service was added, and several special broadcasts were made.
Test broadcasts were made for the shortwave international service (CBC International. Later Radio Canada International –RCI) in late 1944, with regular broadcasts in February 1945.
Television began in September 1952 with a station in Montreal in French, and two days later a station in Toronto in English. TV coverage went coast to coast in 1958.
The first colour TV show was in 1963, with full colour broadcasts in 1974.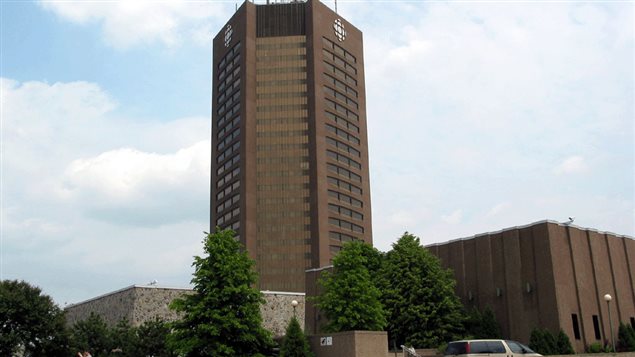 The CBC/ Radio-Canada mandate includes the following
-be predominantly and distinctively Canadian,
-reflect Canada and its regions to national and regional audiences, while serving the special needs of those regions,
-actively contribute to the flow and exchange of cultural expression,
-be in English and in French, reflecting the different needs and circumstances of each official language community, including the particular needs and circumstances of English and French linguistic minorities,
-contribute to shared national consciousness and identity,
Youtube- 1967- CBC produced look back at CBC radio early years

Additional information – sources