A broad survey of most of Canada has found that the country is not well prepared for the effects of climate change, with flooding of particular concern. The report was prepared by Waterloo's Intact Centre on Climate Adaptation which was set up and is partially funded by a leading property and casualty insurance company.
'No area…is immune'
Climate change is expected to bring more fire storms, hail, high winds and floods. "No area of the country is immune from flooding," says Blair Feltmate, head of the centre and author of the report.
"Floods are occurring now that used to occur once in 100 years. Now, we're getting two or three of those types of floods perhaps in a 10-year period." Flooding in various parts of Canada have already been expensive for the insurance industry. Catastrophic flooding in the province of Alberta in 2013 alone cost it $1.7 billion in paid claims.
Listen
Every province in Canada should hire a chief adaptation officer to prepare for the effects of extreme weather, says Feltmate. That person would make recommendations on how to mitigate effects and report to the head of government in each jurisdiction.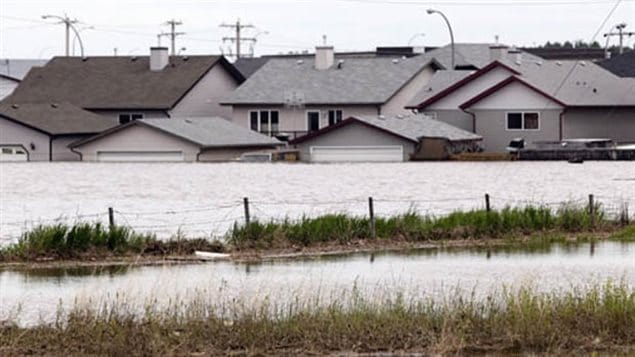 Flood plain maps recommended
Every jurisdiction should produce a flood plain map to show where excessive amounts of water would flow, he advises. This would help determine where to not place new structures and to take steps to protect existing ones such as building diversion ducts or dry ponds. England already does this, he says.
Homeowners could protect themselves by extending downspouts that collect water from roofs away from foundations. They could build contours in the ground to divert water away from basements and install sump pumps to protect basements from flooding. These should have a battery back-up system in case of power outages. Feltmate directs homeowners to Intact Insurance's website if they wish to have more advice.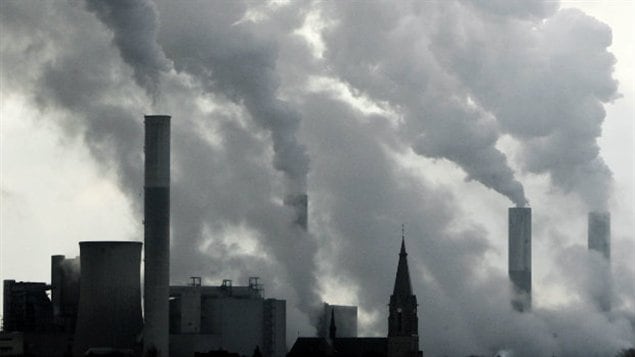 'Highly urgent'
Feltmate also appreciates that Canada is taking steps to limit greenhouse gas emissions that cause climate change, but he says it is "highly urgent" that leaders look at adapting to the effects.
"Up to this point in time in Canada, adaptation has been the weak cousin, if you will, to mitigating greenhouse gas emissions. Canada has to place much, much greater emphasis on identifying the risk that's on the ground now and that which is coming and put structures into place and change activities in such a way that we don't suffer the negative impacts of climate change going forward."