One student died and another is in hospital after they were stabbed at a high school in the western city of Abbotsford, British Columbia yesterday afternoon. The suspected attacker is not from the school and was likely not known to the victims. He is in custody.
The premier of the province Christy Clark made an emotional address to the public in which she praised staff members who stepped in. She said they showed real courage and likely saved a life.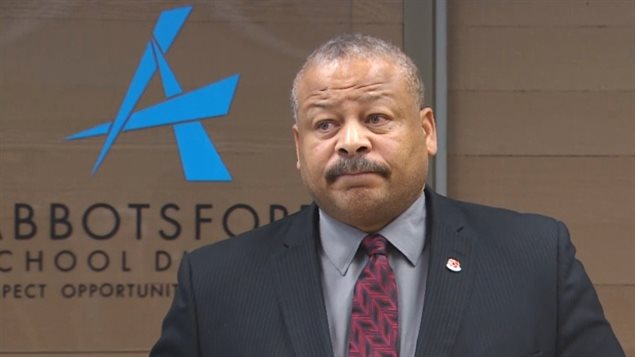 Plea to halt sharing of the video
There is a graphic video with sound circulating on social media. The school district superintendent has asked people to stop sharing it, calling it traumatic for the students, community and anyone who has been involved in a traumatic incident.
It shows a shoeless man standing over a girl and repeatedly stabbing her as she screams on the floor. A person in a apron walks toward them, the man drops the weapon and backs away.
Clark mentioned that she too was the mother of a teenage daughter and that losing a child is the worst that can happen to a parent. However she sought to reassure the public that schools in Canada and the province of British Columbia are among the safest.
Listen