Microbeads, but also microfibres
They are called microbeads, tiny plastic beads used as abrasives in things like body scrubs, soaps, and toothpastes.  They replaced more naural products like crushed walnut shells. But it was only after years of being on the market that scientists discovered that a percentage of these tiny beads were not filtered out by waste treatment plants as they were too small. They have ended up in the rivers, lakes and oceans of the entire world.
Efforts have been made to ban the use of these beads now that it's known they cause problems to aquatic life.
Microfibres from clothes
However, there is another similar problem and it's from the clothes we wear.
Most clothing now is made from a combination of synthetic plastic fibres including acrylic, nylon,  polyesters and so on.  Testing at a British university showed tens of thousands of microfibers released during a single washing.  Acrylic's were the biggest offenders, followed by polyesters, and then polyester-cotton blends.
A U.S university study, in conjunction with clothing manufacturer, Patagonia,  showed that each washing of a synthetic fleece jacket released 1.7 grams of  microfibres.
As with microbeads, many of the microfibers are not captured by waste treatment,or water filtration plants.  Patagonia and some others use recycled plastic to make their fibres, but what research is showing is that the plastic are ending up in the environment anyway.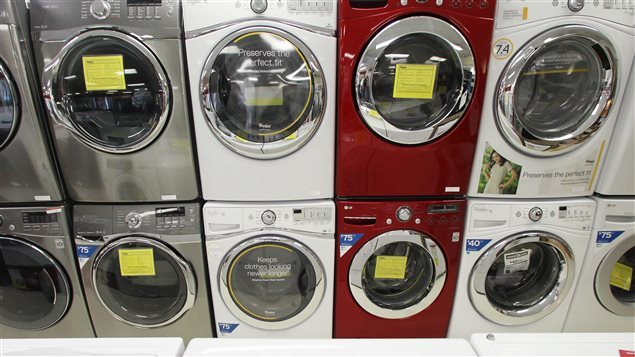 But, not only in the environment, but possibly in our drinking water as well. One study in 2014 found microplastics in every German beer tested. However a later study in 2016  places doubt on the 2014 study methodology.
"Each fibre- a poison pill" Mason
In terms of environmental effects, scientists have found the fibres accumulating in fish and marine life where they have to potential to block digestive systems and absorb toxins.
Sherri Mason is a chemistry professor at the State University of New York at Fredonia. When she examined the gut of Great Lakes fish, she found a significant presence of microfibres "weaving themselves into the gastrointestinal tract".
She is quoted in the Huffington Post saying "microfibers are not as easily excreted as other plastic fragments. Each fibre that makes its way into the environment is a poison pill that can absorb chemicals and make its way into a fish".
A professor at the University of Toronto's  Department of Ecology and Evolutionary Biology says that in addition, the plastics absorb toxins which can leach into marine creatures and then into humans which consume them.
Chelsea Rochman bought fish at markets and found  high percentages of microfibers in fish (25%) and shellfish (33%).
According to the U California/Patagonia study, it appears the washing machines used makes a difference in the release of the fibres. Top loading machine- which vigourous agitate clothes shed up to five times as much as front loaders where clothes merely tumble over each other.
In the meantime, microplastics have been detected now almost everywhere in the world, including the Arctic, both floating and in river and lake beds and ocean floors.
Additional information- sources