A painting by a member of the legendary Canadian artists collective, the Group of Seven, could set a record for a Canadian artwork tonight. The painting is a 1926 work by Lawren Harris called "Mountain forms".
It will be sold at auction this evening by Heffel Fine Art Auction House, with pre-sale estimates of between three and five million dollars including buyers premium of 18 percent.  Sales of other of Harris' works have far exceeded pre-auction estimates however. Last November a work called "Winter Landscape" was estimated to sell for about $1.5 million, but when the hammer went down, the price was just over $3.6 million.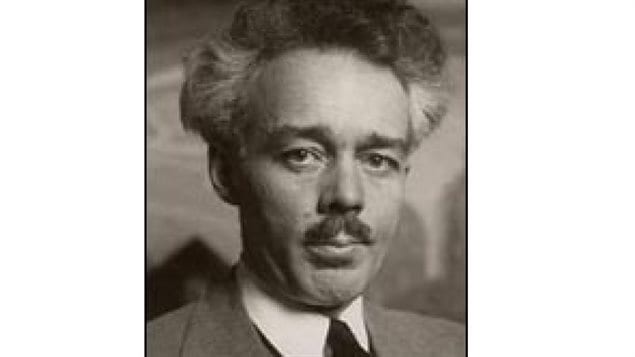 At the same auction, "Mountain and Glacier" also estimated at around $1.5 million went for $4.6 million, a record for a Harris painting.
Mountain Forms, a 152.4 x 178.8 cm oil on canvas, is a depiction of Mount Ishbel in the Sawback Range in the Rocky Mountains and is one of 11 Harris works in the auction expected to reach anywhere between 22 and 33 million dollars.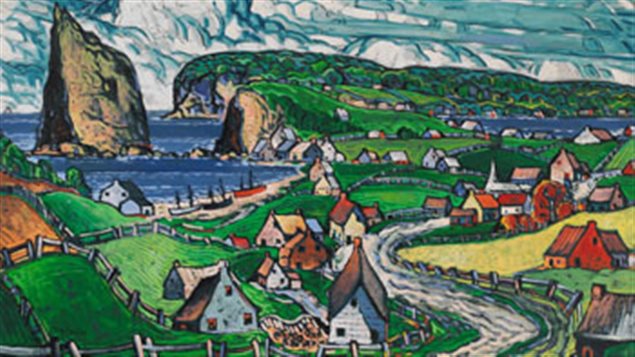 Other extremely valuable works from sought after Canadian artists include paintings by Alex Colville, Emily Carr, Group of Seven artist A.J Casson, Marc Aurele Fortin, and William Kurelek.
A small oil-on-board sketch by legendary artist Tom Thompson called "Sleet storm" is expected to sell between $1 and $1.5 million.
The current record for a Canadian artwork came in 2002 when an 1845 Paul Kane oil-on-canvas painting called, "Scene in the Northwest – Portrait" sold for just over $5 million including buyers premium.
Additional information-sources