With the clock ticking on a parliamentary deadline to bring to Canada an undetermined number of Yazidi refugees within the next 120 days, Canadian immigration officials have turned to their German colleagues for advice.
CORRECTION:
The previous version of this story published on Nov. 25 had some inaccurate or incomplete information about Germany's Yazidi refugee relocation program and its relevance for Canada's own efforts to bring in vulnerable Yazidi women and girls, and their families. The following article corrects and completes that story.
Over the past two years, Germany has accepted about 1,100 Yazidi refugees, mostly women and girls, survivors of a genocidal campaign of physical extermination and sexual abuse perpetrated by Islamic State militants in Northern Iraq and Syria.
The Yazidis are a Kurdish-speaking religious minority spread across northern Iraq and Syria, southeastern Turkey and Armenia. Their religion, which combines elements of Zoroastrian, Christian and Muslim beliefs, has made them targets of religious discrimination and persecution for centuries.
Denounced as infidels and devil-worshippers, the Yazidis in northern Iraq have been targeted by ISIS militants over the last two years. Thousands of Yazidi men were killed, while thousands of women and girls were carried off, bought and sold in slave markets, forced into sexual slavery, when ISIS forces overran their ancient homeland in the Sinjar province in northern Iraq in 2014.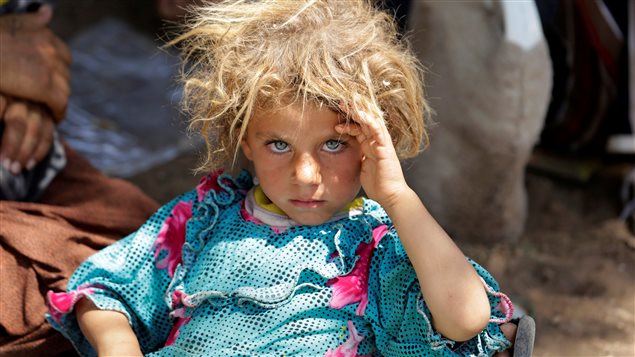 A pioneering campaign
The pioneering campaign to identify and bring these vulnerable women for treatment and resettlement in Germany was carried out not by the federal government but by the state government of Baden-Württemberg, in southwest Germany.
It now seems, Canadian officials are taking a very close look at Baden-Württemberg's experience, which could serve as an example for Canada's own program.
On Nov. 17, the House of Commons Standing Committee on Citizenship and Immigration heard testimony from Dr. Michael Blume, head of the Special Quota Project at State Ministry of Baden-Württemberg, and Dr. Jan Ilhan Kizilhan, head of Department of Mental Health and Addiction, Cooperative State University, who was medical and psychological head of the Special Quota Project.
Between March 2015 and January 2016, the 15-person team led by Dr. Blume and Dr. Kizilhan was able to identify, interview, process and evacuate 1,000 women and children from Northern Iraq Baden-Württemberg. Another 100 more were brought to two other German states, Niedersachsen and Schleswig-Holstein.
Dr. Kizilhan, himself a Yazidi born in southeast Turkey, who specializes in treating mental trauma, said he felt compelled to help Iraq's Yazidi community after hearing about the atrocities committed by ISIS in northern Iraq.
(click to listen to the full interview with Dr. Jan Kizilhan)
Listen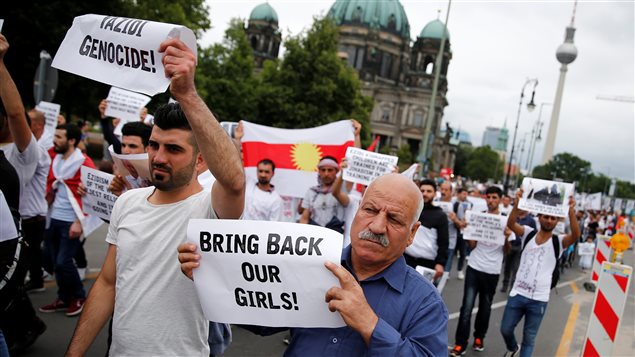 A small team
Following the dramatic capture of Sinjar by ISIS forces and reports of thousands of Yazidi women and girls being sold into sexual slavery, Germany's Yazidi community lobbied various state governments and the federal government to help Iraq's Yazidis, Dr. Kizilhan said.
Winfried Kretschmann, the premier of Baden-Württemberg, took up the cause and the state parliament deceded to bring in 1,000 Yazidi women and girls for medical treatment in Germany, Dr. Kizilhan said.
"We built a team in Germany and went to Iraq," Dr. Kizilhan said in a phone interview.
Most of the Yazidi refugees live in 24 refugee camps around the city of Dohuk, in northern Iraq, he said. Each refugee camp has more than 20,000 people.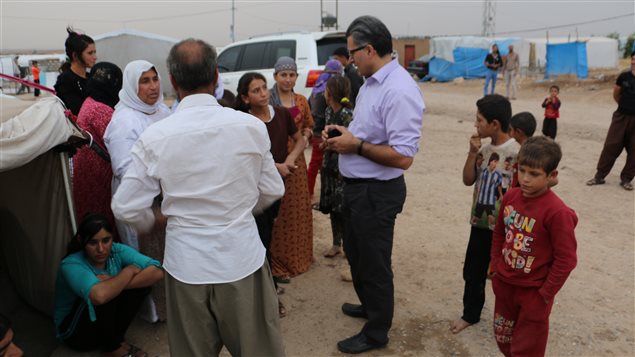 The German team collaborated with various levels of governments in the Iraqi Kurdistan to get a list of the most vulnerable women and set up an office in the city of Dohuk to process the refugees.
"I myself examined and talked to 1,403 women," Dr. Kizilhan said. These women also included members of Iraq's Christian and Shiite communities, not only Yazidis, Dr. Kizilhan said.
"Our project was for all women who were in the hands of Daesh," he said, referring to ISIS by its Arabic acronym. "But mainly the survivors belong to the Yazidi community."
The selection process followed three criteria: first, the women had to have been captured by ISIS, second, they must been suffering from medical and psychological problems, and third, Germany must have been able to offer treatment for their health issues, Dr. Kizilhan said.
Profound mental scars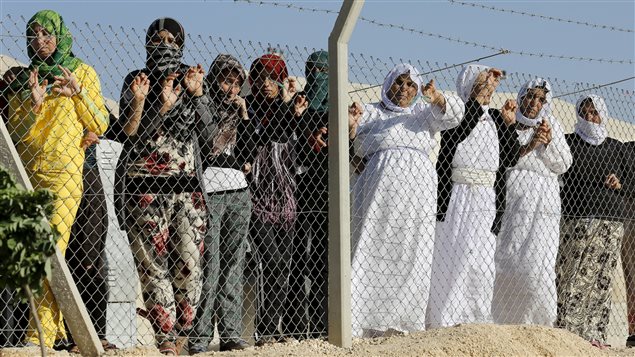 His youngest patient was an 8-year-old girl who had been repeatedly raped by ISIS militants during her capture, Dr. Kizilhan said.
"I examined and talked to a 10-year-old girl who was in the hands of Daesh for more than eight months and she was raped hundreds of times during this time," Dr. Kizilhan said.
Another patient was a 16-year-old girl who had poured gasoline on her face and set herself on fire to prevent being raped.
"Most of the women and girls have post-traumatic stress disorder, they have depression and they are not able to forget these events," Dr. Kizilhan said.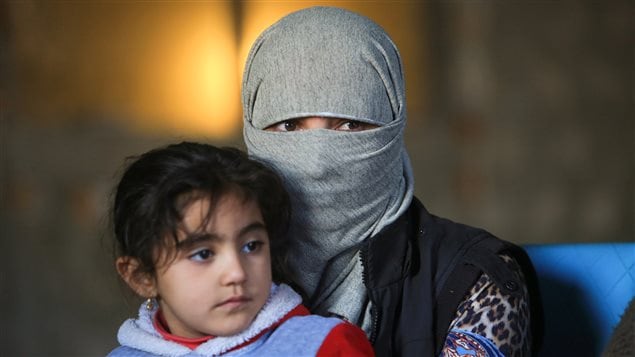 Out of the 1,403 women and girls interviewed the German team selected 1,100 most urgent cases for relocation to Germany for treatment.
The state government partnered with the International Organization for Migration and chartered commercial flights to fly these women from Irbil to Germany. At the same time 21 cities in southern Germany volunteered to host and provide medical and mental health treatment, and psychosocial support for these women and girls.
The women can stay for three years for medical treatment in Germany and if they decide to stay after that period, they are automatically granted residency in the country, Dr. Kizilhan said.
Urgent needs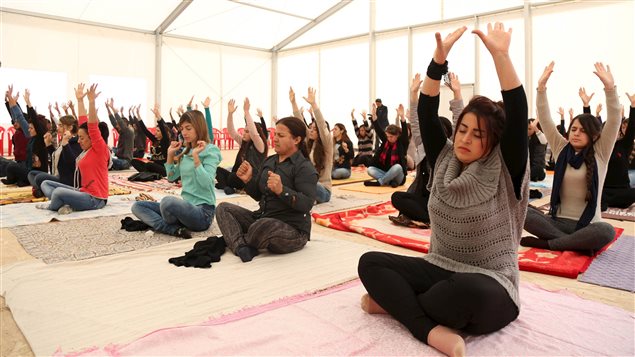 Dr. Kizilhan praised Ottawa's commitment to bring some of these vulnerable women and their families to Canada, saying that the refugees remain in dire straits when it comes to psychological, psycho-social and psychiatric help available to them.
"In North Iraq we have about five million people and two million refugees," he said. "That means we have seven million people in North Iraq but only 28 or 30 psychotherapists and psychiatrists."
The victims of the jihadists' terror campaign simply can't get enough qualified help, especially in dealing with mental trauma and health, he said.
"For that reason I wish and I hope the Canadian parliament and the Canadian government would do the same project that we did to bring the most vulnerable women and girls to Canada for medical treatment, for psychotherapy, because if not, most of them will not survive," Dr. Kizilhan said.
Just three days ago he was contacted from one of the refugee camps about the case of a woman who attempted a third suicide because she cannot live with herself after what happened to her at the hands of the jihadists, he said.
"Just giving them medical treatment, like psycho-trauma treatment, is not enough," Dr. Kizilhan said. "We have to give them security, we have to give them stability and new orientation, and this is possible only in Canada or Europe, but at this time not in Iraq."
Operational security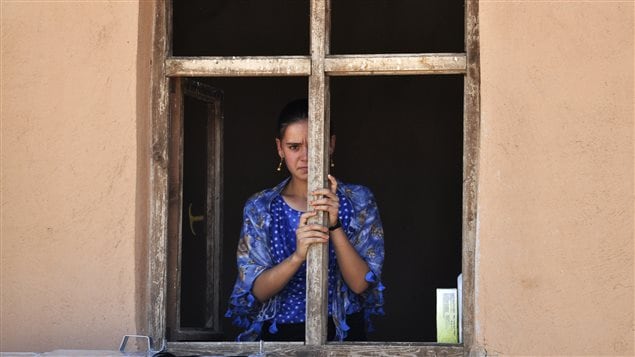 Canadian officials say they are working on a plan to bring in these vulnerable women as mandated by the House of Commons.
However, citing operational security Canadian officials are refusing to share information on any specifics.
"We've made a commitment to resettle vulnerable persons who have been victims of Daesh, and we are working towards meeting that commitment," said Lisa Filipps, a spokesperson for Immigration, Refugees and Citizenship Canada, referring to ISIS with its Arabic acronym.
"As previously indicated, we recognize that operating in the region is complex and could pose risks. As a result, it is imperative that we consider the next steps very carefully."
Challenges to overcome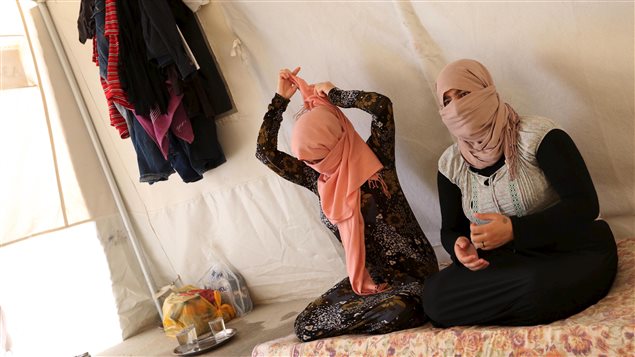 One of the first challenges that the Canadian government will face is finding the right people on the ground to help them screen all the potential refugees for relocation to Canada, particularly women and girs, Dr. Kizilhan said.
"I say especially women and girls because we're talking about a patriarchal society, which has a lot of problems with rights and freedoms regarding a woman," he said. "And if one of the women is raped by the Islamic State, some of the society groups don't treat them very well."
Creating a small team complete with psychologists, psychotherapists, cultural interpreters and administrative  staff would be key to success in the selection and screening process, Dr. Kizilhan said.
Collaboration with the local Kurdish government is also another key for success, he said.
Opposition from Kurdish groups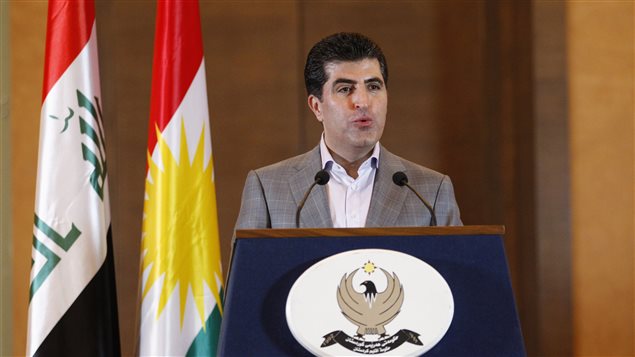 However, the Canadian plan to bring in Yazidi refugees could also run into opposition from Kurdish authorities who would prefer the money on the treatment and relocation of these Yazidi refugees be spent in Iraq, Dr. Kizilhan said.
The office of Prime Minister Nechirvan Barzani issued a strongly worded statement two weeks ago, the same day Dr. Blume and Dr. Kizilhan testified at the parliamentary committee.
"Yazidis are indigenous minority and [the Kurdish regional government] is against any organized attempt to mass migrate members of its community," said the statement released to CBC News by a spokeswoman for Barzani.
"Prime Minister Barzani thinks the aid and support should be delivered to them in their country."
However, Dr. Kizilhan said Iraqi Kurdistan simply doesn't have the resources to help the victims of ISIS sexual violence. His efforts to train local physicians and psychologists to be able to deal with these complex mental health issues will not bear fruit for at least three more years, he said.
"I welcome every country, like Canada and Germany or other country, to bring people outside (of Iraq), otherwise they will not survive this situation," Dr. Kizilhan said.
With files from Murray Brewster of CBC News