Canadian authorities looking for candidates for resettlement in Canada among Yazidi refugees scattered in camps in northern Iraq will have no shortage of applicants, says a Yazidi NGO working with the refugees.
"If you give a chance to people to immigrate, thousands of Yazidis from Iraq will go," said Abid Shamdeen, director of government relations for Yazda, a U.S.-based NGO that operates in northern Iraq.
"What I've noticed from my interactions with people here, with the community, with friends and family most of the Yazidi community wants to immigrate somehow."
(click to listen to the full interview with Abid Shamdeen)
Listen
History of persecution and discrimination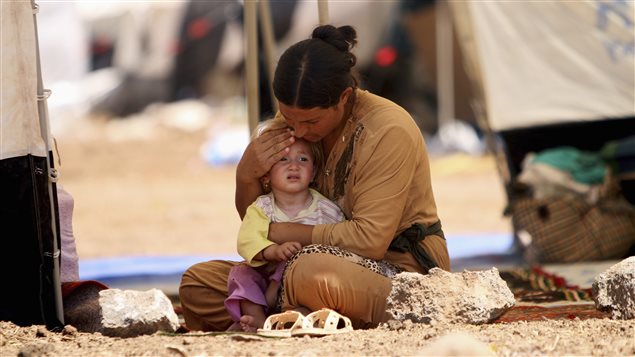 The Yazidis are a Kurdish-speaking religious minority spread across northern Iraq and Syria, southeastern Turkey and Armenia. Their religion, which combines elements of Zoroastrian, Christian and Muslim beliefs, has made them targets of religious discrimination and persecution for centuries.
Denounced as infidels and devil-worshippers, the Yazidis in northern Iraq have been targeted by ISIS militants over the last two years. Thousands of Yazidi men were killed, while thousands of women and girls were carried off, bought and sold in slave markets, forced into sexual slavery, when ISIS forces overran their ancient homeland in northern Iraq in 2014.
Yazidis continue to face discrimination in northern Iraq even after surviving genocide, Shamdeen said.
"If you're not respected, if you're not protected, if you're not considered as a regular citizen, if you're considered a second-class citizen in this country, then I, as a person, feel that it's best for me to immigrate," he said.
'Wonderful news'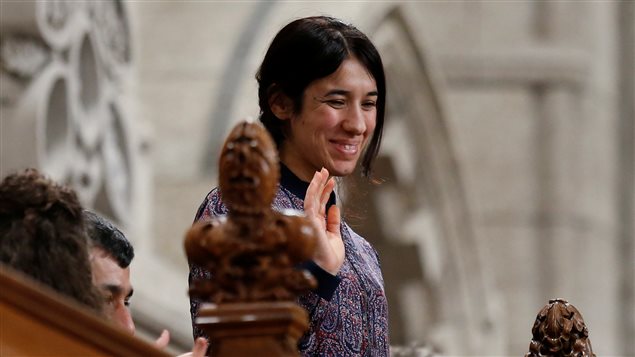 Shamdeen dismissed criticism voiced by some Yazidi and Kurdish leaders that relocating Yazidi refugees to Canada and Germany will hurt the community's chances to re-establish itself in its war-ravaged ancestral homeland.
"A few thousand people going to the West will not harm the Yazidi connection to this land," Shamdeen said. "There are hundreds of thousands of Yazidis here and I think if Canada takes a few thousand people or even takes several thousands of people, it will not do any harm to the connection of the Yazidis to the their homeland."
The unanimous adoption of the motion by the House of Commons at the end of October to recognize the Yazidi genocide perpetrated by ISIS and to organize an urgent resettlement program for the most vulnerable Yazidi refugees, particularly women and children, within 120 days "was wonderful news," Shamdeen said.
Refugee relocation blitz
Between March 2015 and February 2016, a similar relocation program – organized by the German state of Baden-Württemberg – airlifted for treatment in Germany 1,100  of the most vulnerable Yazidi women and girls suffering from the mental and physical scars of their captivity at the hands of ISIS.
Dr. Jan Ilhan Kizilhan, head of Department of Mental Health and Addiction, Cooperative State University in Stuttgart, who was medical and psychological head of the Baden-Württemberg's Special Quota Project, said there are at least 1,900 other vulnerable Yazidi women and girls who need urgent medical and mental health treatment to help them deal with the trauma of their horrific experiences in ISIS captivity.
'Most of them will not survive'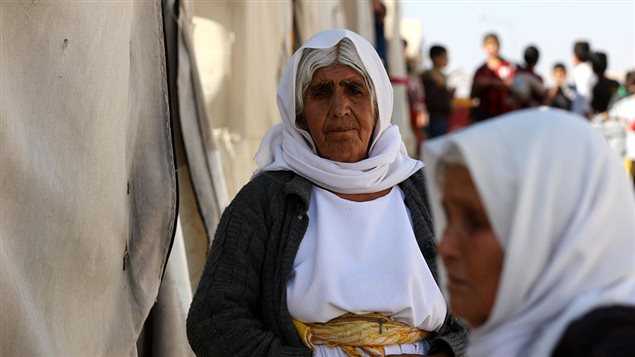 Dr. Kizilhan praised Ottawa's commitment to bring some of these vulnerable women and their families to Canada, saying that the refugees remain in dire straits when it comes to psychological, psycho-social and psychiatric help available to them.
"In North Iraq we have about five million people and two million refugees," he said. "That means we have seven million people in North Iraq but only 28 or 30 psychotherapists and psychiatrists."
The victims of the jihadists' terror campaign simply can't get enough qualified help, especially in dealing with mental trauma and health, he said.
"For that reason I wish and I hope the Canadian parliament and the Canadian government would do the same project that we did to bring the most vulnerable women and girls to Canada for medical treatment, for psychotherapy, because if not, most of them will not survive," Dr. Kizilhan said.
Secret plan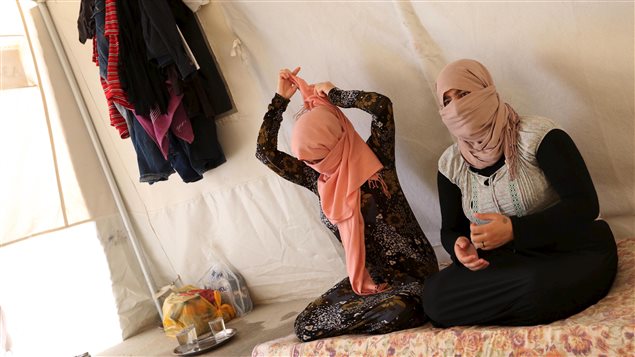 Canadian officials say they are working on a plan to bring in these vulnerable women as mandated by the House of Commons.
However, citing operational security Canadian officials are refusing to share information on any specifics.
"We've made a commitment to resettle vulnerable persons who have been victims of Daesh, and we are working towards meeting that commitment," said Lisa Filipps, a spokesperson for Immigration, Refugees and Citizenship Canada, referring to ISIS with its Arabic acronym.
"As previously indicated, we recognize that operating in the region is complex and could pose risks. As a result, it is imperative that we consider the next steps very carefully."
Hoping for help from Canada
Shamdeen said his group has not heard of or seen any specific plans for resettlement of vulnerable Yazidi refugees to Canada.
"We hope to hear something soon and we hope this will go through within the timeframe set by the parliament," Shamdeen said.
The Yazidi community in northern Iraq desperately needs help, Shamdeen said.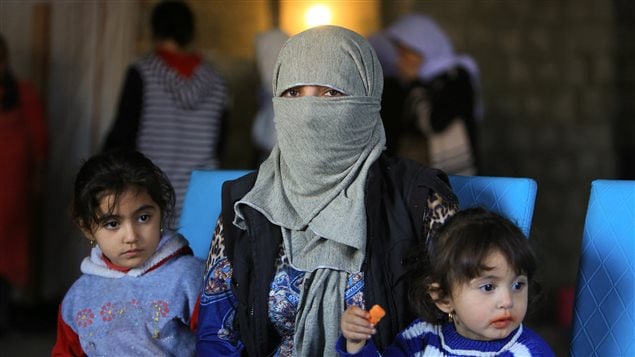 "Ninety per cent of Yazidis are internally displaced, we have hundreds of people in captivity still, women and children in ISIS captivity," Shamdeen said. "The Yazidi case is not receiving the attention that it needs inside Iraq, there are no specific plans to liberate these captives; and the ones that managed to escape, and the ones that were rescued by their family and friends are not receiving the care they need."
These Yazidi survivors of ISIS captivity need urgent psychological and mental health help, they need material help, he said.
"That help is not being provided for these survivors," Shamdeen said. "And as far as the rest of the Yazidi community they don't see much hope in this country, they don't see plans to protect them, even after going through a genocide, so they see as their only hope to emigrate and go to a country like Canada, or to Europe, or to the U.S."