'A serious and widespread problem'
Canada's governor general, David Johnston, will host a one-day conference on concussions involving some of the country's top names in professional and amateur sport as well as prominent medical experts.
"We have a major challenge with injuries to the head. And the medical evidence is increasingly compelling that this is a serious and widespread problem. But it is a problem that has solutions."
Listen
Three concussions and a choice
A gifted athlete himself, Johnston suffered three concussions at the age of 15, two in football and one in hockey. His doctor told him that if he wanted to continue to play hockey he would have to wear a helmet. He argued that if he did so, his teammates would laugh at him. The doctor gave him the choice of not wearing a helmet and not playing hockey, or wearing a helmet, being laughed at and playing hockey. He chose to wear the helmet.
Hockey is Canada's national and well-loved sport. The professional game often involves hitting and fighting. Johnston believes it doesn't have to be that way.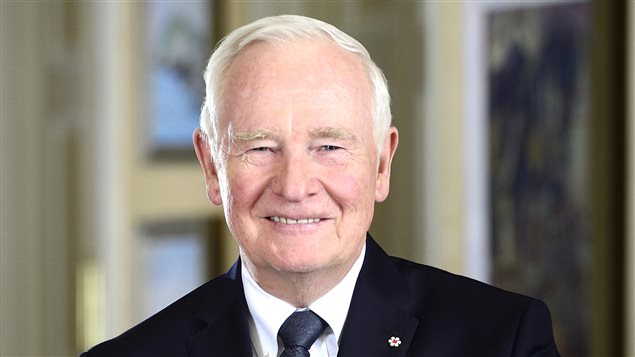 'Why do we allow a shot to the head?'
"Why do we have to take a game like hockey, which is based on such speed and such skill and such play-making and teamwork, and actually have people stop and take their gloves off and try to injure one another by slugging at them?
"Why do we allow people to run another player into the boards from behind? Why do we allow a shot to the head? Those things just don't have any place in the game and so we want to develop rules where those are eliminated from the game."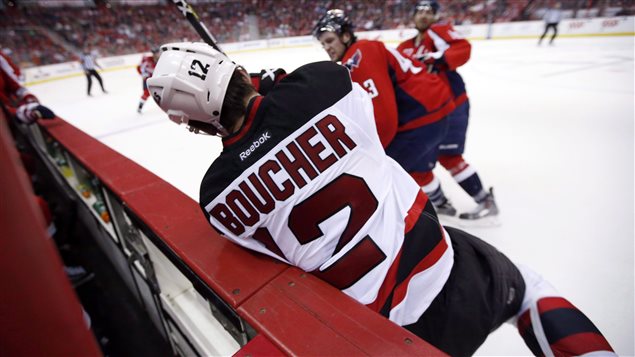 'You want to be sure it's safe'
The governor general is the Queen's representative in Canada and the position is largely ceremonial. Some GGs, as they are colloquially referred to, have been more active than others. It is unusual for them to hold a conference such as this. But Johnson says the issue of concussions is so serious he needed to act.
"One of the missions of our office is to connect, honour and inspire Canadians and to deal with the fundamental values of the country. When I was installed in this job…the theme of my installation address was a smart and caring nation. And that's built on smart and caring communities.
"Sport, especially in children's life, we think, is very important—healthy minds, healthy bodies. And if you want to encourage all young people to be engaged in physical activity and sport, you want to be sure that it's safe.
"That's the reason we focused in on this area of safety, particularly when the medical evidence is so compelling that violence in sport can lead to damage to the brain. We want to reduce or eliminate that and make the game safe for children to play."
Star-studded line-up
We Can Do Better: Governor General's Conference on Concussions in Sport takes place on December 6, 2016 at his residence, Rideau Hall. It will include retired hockey players Eric Lindros and Ken Dryden, retired football players, former Olympians like Kristina Groves and Rosie MacLennan and medical experts like neurosurgeon Dr. Charles Tator and Dr. David Mulder, team physician with the Montreal Canadiens hockey team. Canadians will be able to watch the conference live at www.gg.ca/concussions.