Your hosts this week, Lynn, Terry Haig, and Marc
Listen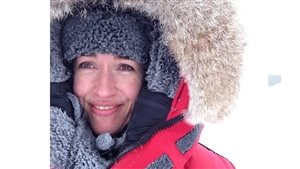 Eillis Quinn is the journalist and editor of RCI's website "Eye on the Arctic".
It is RCI's site dedicated to news and information about the Arctic and entire circumpolar regions. It covers all aspects that affect the world's far north, from politics, to culture, business and industry, technological innovation and the environment.
Recently she visited Canada's high Arctic to document a phenomenon adversely affecting one of the Arctic's iconic creatures, the musk ox.
It seems global warming, may be the root, or at least a factor in declining health of the animals on islands in the Arctic archipelago which in turn is having a negative affect on the people of the region.
Eilis joins us in studio to talk about her documentary film which can be viewed HERE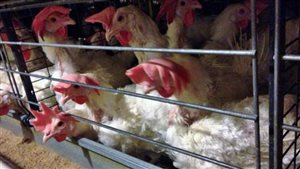 For the animal rights movement in Canada, progress has been slow, but they are seeing improvements
Animal Justice is one of those animal rights advocacy groups. Of special importance to them is the treatment of farm and commercial animals. Anna Pippus is a lawyer and the director of farmed animal advocacy for the group.
Terry Haig spoke to her at length, but in this edited segment he asks her about how she explained her views to her son and why animal rights is an important issue.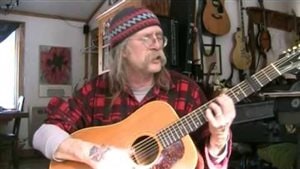 This  week our Canadian music selection is by a performer in eastern Ontario, Terry Tufts. (website)
A well-known singer-songwriter and guitarist in the region, Terry has several albums to his credit, and a big presence on YouTube as well.
As this is the last show before Christmas, this tune has a Christmas theme to it, mentioning the three wise men for example.
It's called Big Six. and was- and is- a very popular tune and part of a 1993 compilation for CKBY radio called "Christmas in the Valley".
To get any of Terry Tufts CD's or music, write to him via his website linked above.
Winter began a little late this year across much of Canada.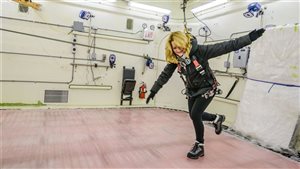 It certainly is here now, with deep cold, snow and blizzards in many place.all across the country.
With snow and icy sidewalks, and steps, thousands of Canadians slip and fall and suffer varying degrees of injury, often quite serious.
Winter boots are really the best idea to keep feet warm, but not all boots are created equal when it comes to how well they grip in slippery winter conditions.
There's a place in Toronto that is testing boots to see which ones are best at keeping you from slipping and falling on ice and snow and they have a pretty sophisticated way of testing too.
Lynn spoke to Geoff Fernier, director of research at the Toronto Rehabilitation Institute
\