Even by Canadian standards, this is a nasty snow storm. Heavy snow is combining with ferocious winds to bring much of Canada's Maritime Provinces to a standstill.
Schools, businesses, offices, ferry and transit services have shut down in much of the province of Nova Scotia, as has elective surgery. People in New Brunswick are being warned to stay off the roads. And schools in Prince Edward Island were closed even before the storm started.

(CBC)
'Potentially life-threatening blizzard'
"This will be a dangerous and potentially life–threatening blizzard," said Brennan Allen, a meteorologist with the public broadcaster, CBC. "Avoid going to shorelines of the Atlantic coast, particularly during the evening and overnight high tides. Coastal flooding and damage is possible."
Some parts of Nova Scotia are expecting up to 75 cm of snow, with winds reaching 110-120 km/hr. This can cause white-out conditions, in which visibility can reach 0.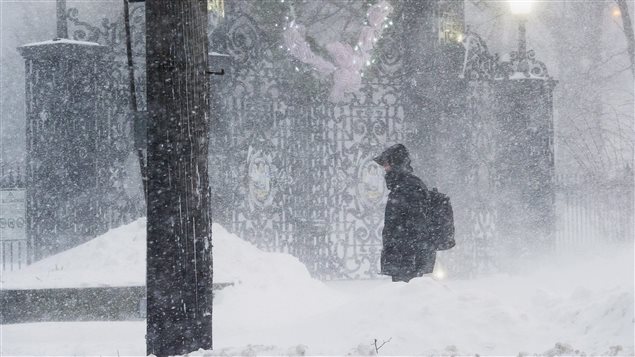 Another storm coming
Blizzard warnings have been issued for several jurisdictions. Flights out of several New Brunswick airports have been cancelled or delayed. That province was just recovering from an ice storm that caused widespread power failures and disruption.
And as if that is not bad enough, another storm is expected to hit the Maritimes on Thursday.
Montreal got snow too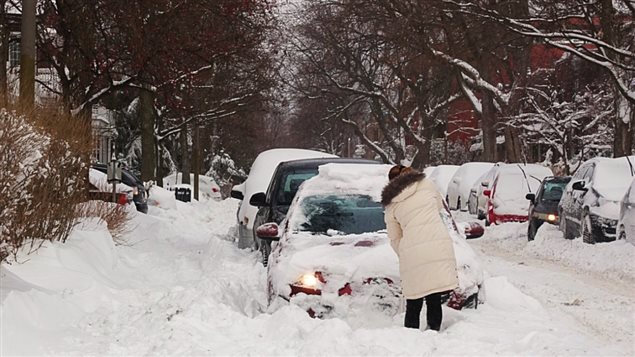 Montreal got 29 cm of snow between Sunday and Monday morning. However, in light of the Maritime situation they have lost all whining rights.
The only good thing I can think of saying is that a blizzard can be a beautiful thing to watch from indoors, under a blanket, while sipping hot chocolate.