There have been, and continue to be, several projects to develop dirigibles and blimps to transport goods to remote and difficult to reach areas of the world, and to areas where infrastructure has been severely damaged by natural disasters
A Canadian company, Solar Ship, seems to be well on the way to providing an innovative solution to many of the problems faced by competitors promoting blimps and dirigibles.  Solar Ship's idea is a hybrid, plane/blimp.
There is a certainly a market. Right now in Canada's far north for example, costs of transport are huge, either by aircraft, or over ice roads in winter. The latter is becoming trickier due to climate change, while aircraft cargo costs are rising all the time.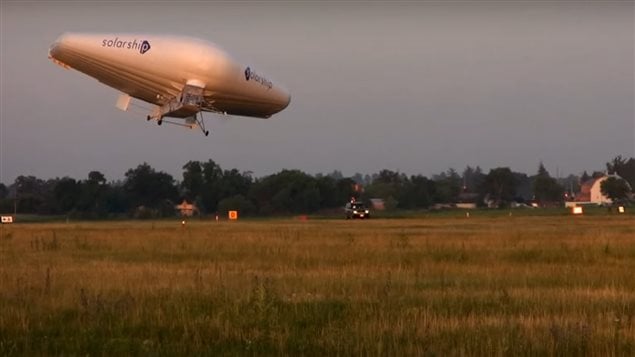 Also many resource development sites are in difficult to reach areas where building a landing strip is costly and difficult, especially for larger planes.
Other places around the world such as Africa have similar problems of places with no roads, or where weather has washed out roads, or in cases of disaster relief where roads and airports may be out of commission.  An example of the latter was the earthquake in Haiti where emergency supplies could not be brought in for several days due to damage at airports, and roads from harbours were blocked by debris.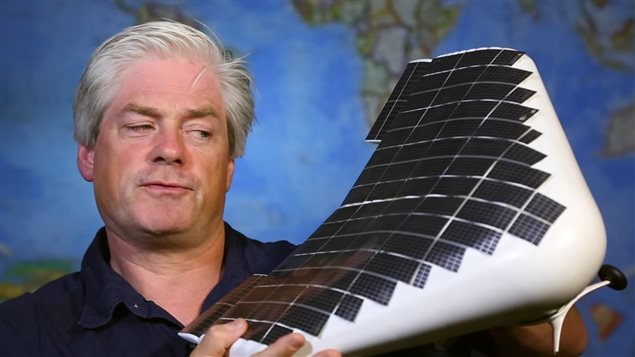 If a heavy lift airship can be developed, the potential advantages are many. Transport costs would be greatly reduced due to a greatly reduced need for expensive fuel, maintenance costs would also be greatly reduced, and a landing area need only be about the size of a large helipad. The issue of road access or ice-roads is also eliminated.
A small Canadian company is working on a similar airship technology, but one that is even more unique than most other current projects underway.
Instead of an airship, it is a sort of mash-up between a bush plane and an airship. Not only that, but it's solar powered, meaning the fuel issue is eliminated entirely.
The Brantford-based company is planning a promotional trial flight across thousands of kilometres from the central-west Ontario city up to the Northwest Territories later this summer and is awaiting necessary approvals.
However, Godsall says for the moment the company is focusing on Africa. It has three sizes of hybrid airship which can carry payloads ranging from humanitarian relief supplies, to a standard 6-metre shipping container.
The company has already sold four hybrids to  Manaf Freighters, a Burundi air cargo carrier to be used in cargo delivery and disaster relief in East and Central Africa.
Solar Ship has also hired people from the far north to train in Africa with a view to bringing that knowledge and experience when the company begins operations in northern Canada.
Additional information-sources