Government-sponsored refugees were excited when offered the chance to try a sport that is very popular in Canada. The community-based agency COSTI Immigration Services teamed up with a curling club in Toronto to introduce curling to 45 refugees over the age of 10 yesterday.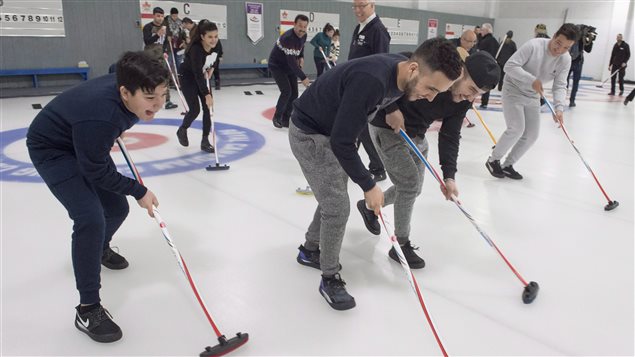 "I started showing them photos of it so they got very, very excited," said Mirna El Sabbagh, a COSTI manager. "When we went there they just wanted to go out on the ice even before we started explaining what they should be doing and explain about the safety measures."
Listen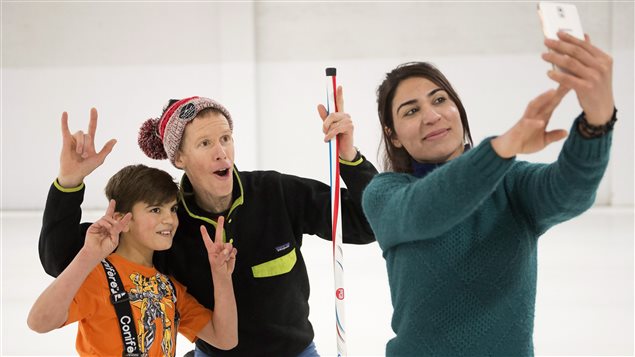 'They really loved it'
The excursion was designed to give the newcomers a taste of what to expect in Canada and to help them meet established Canadians and volunteers. El Sabbagh calls it a first step to help them integrate into their new home.
She says the response was enthusiastic. "They loved it. They really loved it. When we were heading back on the bus they were saying like 'we really enjoyed it. Can you bring us again one time?' I told them 'we'll see.'"