It seems climate change is changing the bear's habits and bringing them into communities where they have been very seldom seen before.  We're not talking about the Arctic either, but in northern Ontario around James Bay.
Communities like Moose Factory, Moosonee, Attawapiskat, Fort Albany, Kashechewan, and others are seeing polar bears in their communities for the first time in many years, if ever.
While Churchill Manitoba, which is much further north, and other northern communities on the western shore of Hudson Bay are familiar with polar bear incursions, it's a new concern further south in James Bay communities of Ontario and Quebec.
A conference is being held in the James Bay community of Fort Albany which brings together environmental stewards of these communities to discuss how to react and discourage the bears from entering the towns and potential conflicts with residents.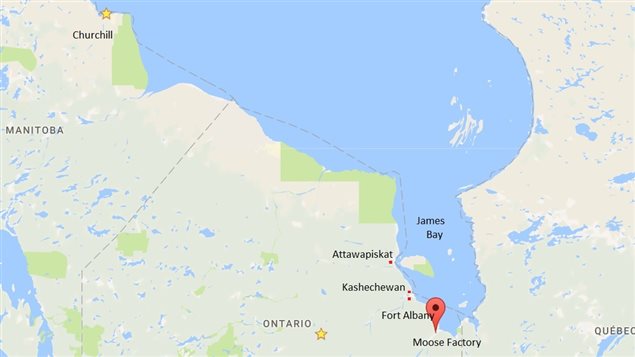 Quoted by the Canadian Press, Mushkegowuk Grand Chief Jonathon Solomon says the meeting this week is potential the first of several to develop strategies that can be adapted to the various situations of each community.
"We know climate change is affecting our communities now," Solomon said. "We know actions must be taken to learn and respond to these changes".
The important thing they say is notification of a bear's presence, and then to try to discourage the bears from entering the communities in the first place, and then develop other strategies to deal with them if that doesn't work.
Karen Cummings of the Polar Bear Habitat, a polar bear reserve in Cochrane, Ont., is attending the workshops. She say  there have been at least eight incidents in the last year where the bears have been spotted in or near the towns.
She'll be giving tips on the use of "bangers", flares, even rubber bullets, to discourage the bears.  She also has a three-metre long bear trap to demonstrate live trapping and moving bears to safe distances from town.
The feeling is that climate change is changing the currents and ice in Hudson and James Bays and that is what is now bringing bears into the area where they have rarely been seen before.
Additional information-sources