There has been an increasing number of gas attacks in Syria and the world must stop what has become 'a new normal,' according to a coalition of humanitarian groups. The founder of the American Relief Coalition for Syria says medical personnel are still struggling to cope with April 4th attack in northern Syria which has claimed 86 lives so far including 28 children.
Listen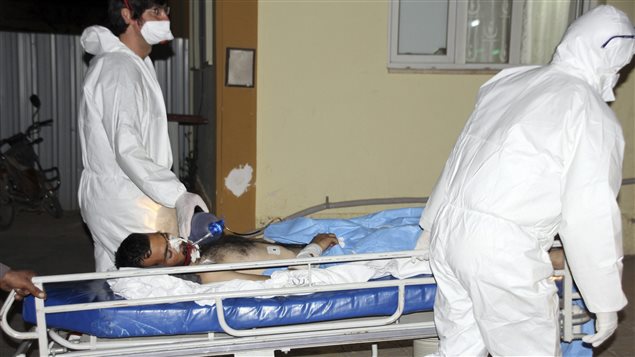 A critical care specialist himself, Dr. Zaher Sahloul says no country is prepared for large-scale gas attacks. But matters were made worse when a day before this attack, a nearby hospital was bombed by what he says were Syrian and Russian jets.
'Plans to…cause as many victims and deaths as possible'
"So it looks like…there were plans not only to attack with chemical weapons but also to cause as many victims and deaths as possible by taking hospitals out of service."
Syria denies having orchestrated the April 4th chemical attack. During this conflict, dozens of hospitals have been bombed, some of them repeatedly by Russian or Syrian jets.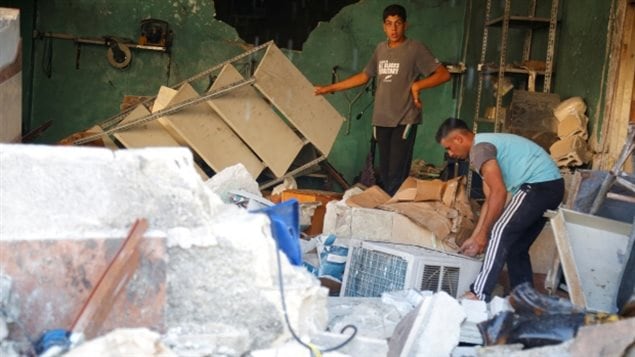 'The worst way to die'
From his office in Chicago, Sahloul has had reports that this latest attack has left hospital and medical personnel in Idlib stretched to the limit. There is a need for life support equipment, ventilators, and antidotes, and there is the danger of gas contamination for the hospital and medical workers themselves. They need protective clothing which is in short supply.
And then there is the horror. "This nerve gas agent will make you stop breathing while you are awake and alert. This is the worst way to die," says Sahloul. "People who survive these attacks have terrible emotional and psychiatric trauma for the rest of their lives." And it's not yet known what will be the long-term physical consequences of gas poisoning of this kind.
Gas attacks said to occur 'every few days'
A report by the Syrian American Medical Society is called A New Normal: Ongoing Chemical Weapons Attacks in Syria. It documents 161 gas attacks from the beginning of the Syrian conflict up to 2015. Three-quarters of them occurred after the UN passed a resolution ordering Syria to eliminate its chemical weapons. At least 1,491 people are said to have died and another 14,581 injured.
The report says that subsequently there have been many chemical attacks including eight in Aleppo which have received less international attention because fewer people have been killed and injured. Sahloul says chemical attacks now occur every few days.
A crime against humanity
"This should not be accepted because using chemical agents, even in a war, is prohibited, it's illegal, it's a crime against humanity and it should be rejected by everyone."