Canada's economic growth may not be as rosy as the Bank of Canada predicted last week.
Keeping with a previous forecast, the International Monetary Fund predicts that Canada's gross domestic product will grow by 1.9 per cent this year.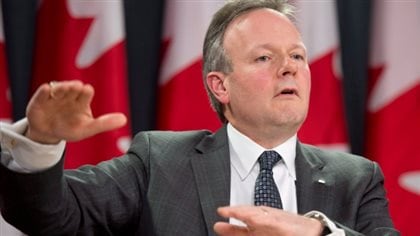 That's lower than the 2.6 per cent predicted by Canada's central bank, which was up from a previous estimate of 2.1 per cent growth.
The Bank of Canada and the IMF are much closer in their estimate for 2018.
The Bank of Canada predicts a growth of 1.9 per cent; the IMF set a 2.0 growth rate.
The IMF estimate, contained in its most recent world economic outlook, predicts the Canadian economy will get a boost from an increase in commodity prices and a stronger U.S. economy, which it projects will grow by 2.3 per cent this year and 2.5 per cent in 2018, the highest of any country in the G7, of which Canada is a member.
The Washington-based IMF projects global growth of 3.5 per cent this year and 3.6 per cent next year, up from 3.1 per cent last year.
In related news, the Canadian Real Estate Association says home sales last month hit a record high, increasing  by 1.1 per cent to top the previous monthly record set in April 2016.
With files from Canadian Press, Broadcast News, CBC News