In celebration of Canada's 150th anniversary, there will be 1,700 events tomorrow including the screening of Canadian films and other activities across the country. National Canadian Film Day 150 is billed as the world's largest one-day film festival.
"It's a very exciting event," says Sophie Nélisse, an17-year old actress who starred in the film The Book Thief and has won a Genie award for her performance in the Quebec film Monsieur Lazhar.
Listen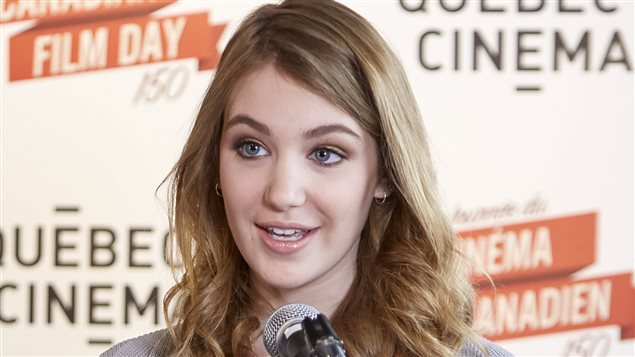 'We have so much talent here'
"It was a really important day to celebrate because we have so much talent here and we just wanted to get to show them off a bit more because people tend to watch a lot of American movies and the movies that are more publicized. We don't have that reach as Quebec talent and Canadian talent," says Nélisse.
"We just wanted to have our special day to get people to go see our movies because they are really good."
A diverse menu offered
The films will be screened in theatres, schools, public places, broadcast stations and online platforms. Over 150 will be in French, one of Canada's official languages. Over 160 will represent indigenous themes or are made by indigenous artists. Of the events, 85 will welcome new Canadians.
There have been some international partnerships including one with Kazakhstan. The project was sponsored by the Canadian government and a host of other entities connected to the world of film.