Since the beginning of the year hundreds of asylum claimants have been making their way across unguarded border crossings into Canada.
Many have claimed that at least in some cases there are likely organized groups or individuals helping to deliver people to the border and get them across.
Now after a four month investigation, the Royal Canadian Mounted Police have said they have laid human smuggling charges against a 43 year old Canadian woman Michelle Omoruyi of Regina Saskatchewan.
The announcement today said that nine foreign nationals were stopped at the border in a vehicle with Omoruyi and taken into custody. One report says they were from West Africa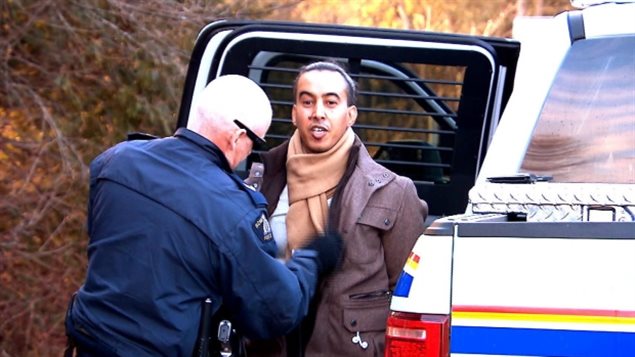 Omoruyi is facing one charge of human smuggling and another charge of conspiracy to commit human smuggling. They say a significant amount of cash was also seized at a house connected to Omoruyi which was searched the following day, Much of the cash was foreign currency according to statements made by RCMP Inspector  Donovan Fisher..
Several people in the US have also been arrested by U.S. Border Patrol agents in connection with the case.
additional information-sources