You're in the middle of a job, busily concentrating and deep in your thoughts and ideas when….someone comes to your work station and interrupts you.
It takes time to get back in the groove.
Now a UBC professor has come up with an office device that politely lets others know when they can or shouldn't interrupt you.
It's a little unobtrusive desk light that automatically switches from green (OK) to red (do not disturb) when you are busy or "in the zone".
The "FlowLight" was invented by Thomas Fritz, an assistant professor at UBC who started work on the invention at the University of Zurich.
The idea was inspired by an experience  while working with ABB Inc., an international engineering company, where employees were resorting to putting road safety cones on their desk when they were coding and didn't want to be interrupted.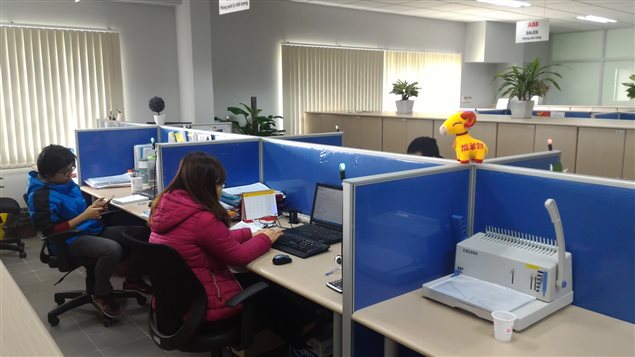 FlowLight switches between green and red based on your keyboard and mouse activity. Fritz said it is important that the light changes automatically because once someone is focused on a task, stopping to manually turn on a light, or close your office door is disruptive to the work "flow".
Because keyboard and mouse activity are not the only indications that someone is hard at work,  Fritz and his PhD student Manuela Züger from the University of Zurich, developed and tested a more advanced version of the FlowLight with companies in Vancouver to determine whether it can be improved by using biometric sensors to detect heart rate variability, pupil dilation, eye blinks or even brainwave activity.
It's not known when a consumer version will be available
Additional information