Claims of "cultural appropriation" of poutine
It seems the conflicts over the contentious isse of "cultural appropriation" is now involving a fast food dish in Canada.
Poutine, a mix of fried potato chips, a brown gravy, and cheese curds, was created in Quebec in the 1950's.
The butt of many jokes and even political cartoons for decades, in recent years it's been greatly elevated in status, even being labelled a Canadian national dish.  It even inspired a canapé at a White House state dinner for Prime Minister Trudeau in 2016 where then-President Obama said he wanted "our Canadian friends to feel at home".
Now a Montreal born graduate student is saying that Canadian claims to poutine is in effect, a Canadian cultural appropriation of "Quebecois food culture"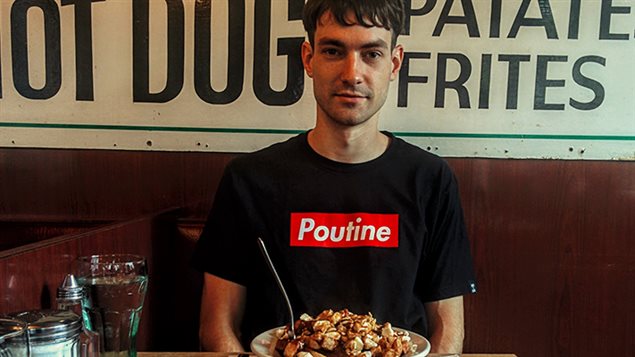 Nicolas Fabien-Ouellet, a Montreal-born graduate student at the University of Vermont, wrote a paper called Poutine Dynamics which was published in CuiZine online magazine in 2016.
In the abstract he says, "Coupling poutine's sociohistorical stigma and its growing Canadization (that is, the presentation, not the consumption per say, of poutine as a Canadian dish), two related situations—the ongoing process of poutine culinary appropriation and the threat of Quebecois cultural absorption by Canadians—are exposed".
The paper will be presented this week at Ryerson Univeristy in Toronto, Ontario at a Congress of the Humanties and Social Sciences as part of the Oh Humanities series.
He says the paper exposes "how the Canadian culinary identity is constructed and construed by means of cultural appropriation processes."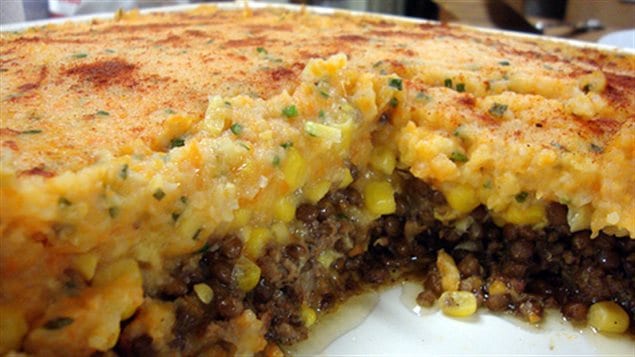 Of course, poutine is now used as the basis for all kinds of modifications in areas across the country where local ingredients are often added.
In 2007, "Le Devoir" which is considered to be the authoritative French-language newspaper in Quebec conducted a survey to determine the what should be considered as the "Quebecois" provincial dish.
It was not poutine.   It was instead "pâté chinois"  which is in fact a slight variation on the English (Scottish), shepherd's pie.
So far, the U.K. has not made any claims against Quebec for cultural appropriation of its dish.
Additional information-sources