With all the talk about fake news the polling firm Ipsos-Reid asked 1001 Canadians earlier this month about their opinions of the news and media.
Darrell Bricker is CEO of Ipsos Public Affairs.
Listen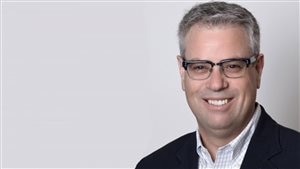 The report is called "Trust in News Sources" and surveyed Canadians on a number of issues, and compared them to findings of a similar study they conducted back in 2008.
One thing that has changed is that more and more people are getting their news from social media, such as FaceBook.  Yet another aspect of the survey showed that people generally don't have much trust in social media sources.
Also, in spite of what we've been hearing about so much so-called "fake news", it seems that Canadians trust in traditional news media hasn't' changed much at all. Some 69 per cent of Canadians saying they trust traditional media a fair amount to a great deal in both polls.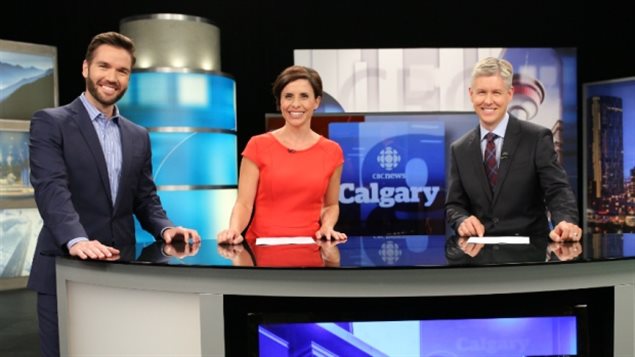 A bit surprising perhaps was that in the case of a conflict in news between the government and media,  belief in the government position has risen 7 points since 2008, while belief in the media version has declined by 7 per cent. That said, Canadians will still trust the media over the government by a margin of about three to one.
Again when it comes to the issue of fake news, the vast majority of Canadians (81 per cent) said they were either confident or very confident they could detect fake news from factual news.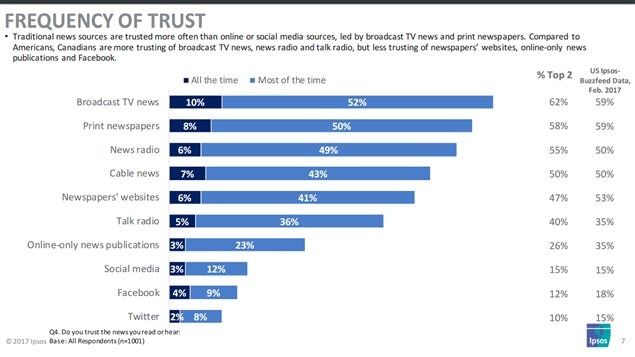 When presented with a mix of fake and real news however, a clear majority could not tell which was which, with 63 per cent failing the test.
Bricker also notes that most people get their news, and want to hear from local sources, but he also notes that there could be danger for traditional media if they continue to close up smaller local news outlets in order to centralize operations.
There is also a conflict in making such reliable news sources more profitable. He says the survey shows people want it, but are they willing to pay for it is a growing question.
Additional information