A report on Atlantic salmon shows the prized fish population declined by 27 per cent in 2016 compared to the year before. It adds there could be further declines in 2017. The report was based on information collected in Canada, the United States and Greenland.
As a consequence, the Atlantic Salmon Federation is urging anglers and indigenous groups "to exercise caution by practicing live release or allowing more fish to pass upriver."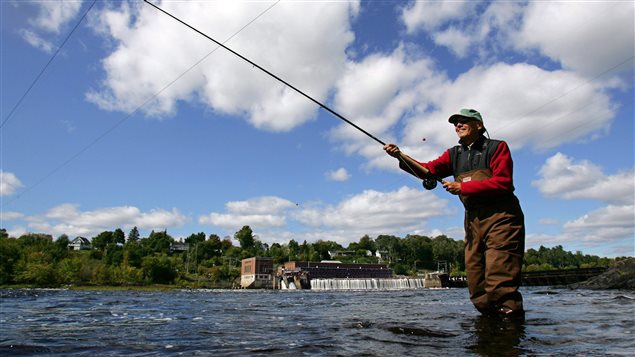 More warnings
The International Council for the Exploration of the Seas reviewed the data and it is warning against any fishery involving mixed stock. This kind of fishery makes it difficult to count and protect the salmon. It also warned against in-river harvest of large salmon where conservation limits are not being reached.
The Canadian provinces of New Brunswick and Nova Scotia recently decided to continue to oblige anglers to release the salmon they catch alive.
The release of this report comes one week before a meeting of the North Atlantic Salmon Conservation Organization in Varberg, Sweden.