Last week, during the NATO summit in Brussels, Prime Minister Justin Trudeau ruled out sending Canadian troops back to Afghanistan .
Canadian journalist and historian Michael Petrou who has covered the war in Afghanistan since 2001 thinks this was a serious mistake.
"The first question is, 'Is there a need for our help?' Absolutely!" Petrou, a fellow at the Montreal Institute for Genocide and Human Rights Studies, the recipient of the 2017 R. James Travers Foreign Corresponding Fellowship and the 2018 Martin Wise Goodman Canadian Nieman Fellow at Harvard University, said in a phone interview from Ottawa.
(click to listen to the full interview with Michael Petrou)
Listen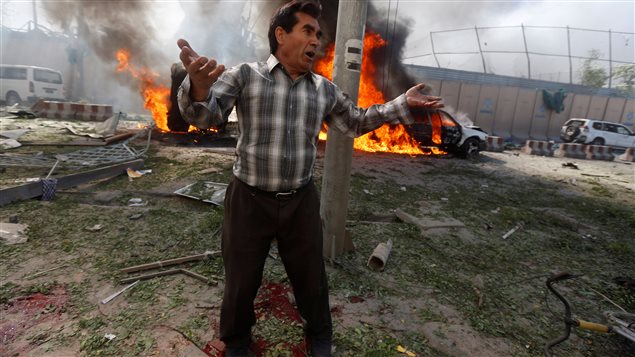 The latest suicide bombing in Kabul that killed more than 90 people is only the most recent attack that the capital has suffered, there have been over 300 people killed in the capital just in the last year, Petrou said.
The insurgency is growing in other parts of Afghanistan as well.
"Afghanistan is clearly suffering, the government is clearly not able to secure the country without outside help," Petrou said.
The second question that Canadians need to ask themselves: "Is it in our interest to help?" Petrou said.
Here again, Petrou says, the answer is yes.
"First of all, we've seen what can happen if Afghanistan becomes a base for international terrorism as it has been in the past with al-Qaeda," Petrou said. "The so-called Islamic State is making inroads there, raising the possibility of a similar scenario unfolding again."
Long history in Afghanistan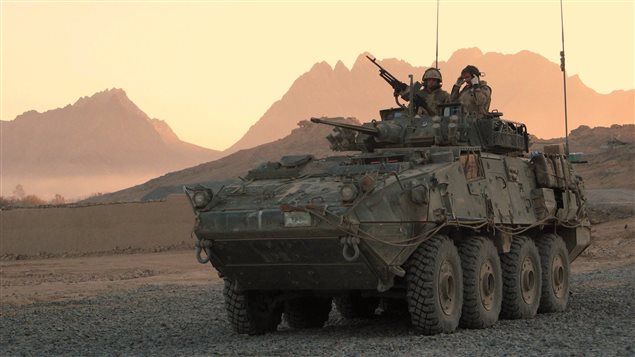 Secondly, NATO, an alliance that is integral to the long-standing foreign policy of Canada and Canadian security has an ongoing training mission in Afghanistan, Petrou said. Operation Resolute Support in Afghanistan is NATO's largest current deployment, involving 13,000 troops from member states and partner nations.
"NATO commanders have asked for help. We are a member of the alliance," Petrou said. "Prime Minister Justin Trudeau claims to be the 'go to' member of the alliance, so it's in our interests as well to reinforce that alliance and to play our part in NATO, which is vital to the long-term security of Canada."
Canada well-suited to help
Finally, the third issue is can we help, are we well-suited for it, he said.
"Here again I think the answer is clearly yes," Petrou said. "We have a long history in Afghanistan. We've earned painfully experience and expertise there, relationships through a lot of trial and error, and sacrifice.
"And again Prime Minister Trudeau when he references Canada's skills as trainers, when he talks about what we might be able to do elsewhere, he often harkens back to those skills we learned in Afghanistan."
Petrou agrees that the mission in Afghanistan with its often inefficient and corrupt authorities, the ongoing insurgency, the lack of any prospects for a political settlement on the horizon, sounds like a hopeless Sisyphean task.
"I think progress in Afghanistan will be slow, it will be generational," Petrou said. "I think it will be less substantial than many of us had hoped."
But he says critics of the mission ignore many of its accomplishments.
For all the setbacks and frustrations, Afghanistan is a more hopeful place today than it was on September 10, 2001.
"Much has happened, not as much as it sometimes is trumpeted, not as much as we might have hoped but fewer people are dying, fewer children are dying, there has been some corruption and number fudging, but again more children are at school," Petrou said. "People in Afghanistan, by and large, are living more hopeful, better lives now than they were in 2001, and indeed better lives they would be living if Afghanistan were to revert back to Taliban rule or God forbid and Islamic State rule as well."
Training role, not combat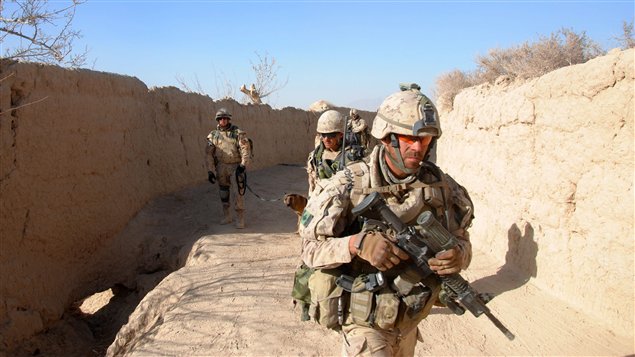 If Canada were to return to Afghanistan, its role would be much more reduced and modest than what the government undertook in 2005, when it decided to secure Kandahar province, Petrou said.
"Our role would be to go back and take part in the existing NATO training mission, the mission that Canada was essentially carrying out between 2011 and 2014," he said. "I think when some Canadians imagine a return to Afghanistan, they imagine the return to the very difficult summers of 2006 and 2007."
While no one can guarantee that there won't be any more casualties, Canadian troops will not be engaged in direct combat the way did in Kandahar, Petrou said.
Petrou acknowledges that his idea is not likely to have a lot of popular in Canada.
"There is no question that it would be difficult for the Canadian public to accept, but that's not a reason why we shouldn't do it." Petrou said.
There is also very little political will for such an unpopular mission.
"I think it's extremely unlikely that the current government would make that decision," Petrou said. "Trudeau has made it quite clear that this is not something that he is interested in doing and I can't see a reason why this would change."
For now, Petrou says he is a lone voice.