The recent election (May 9) in the west coast province of British Columbia was close.
So close that a number of recounts were needed until it could be confirmed only on May 24 that the Liberals had won a plurality of 43 seats. That however is one short of a majority.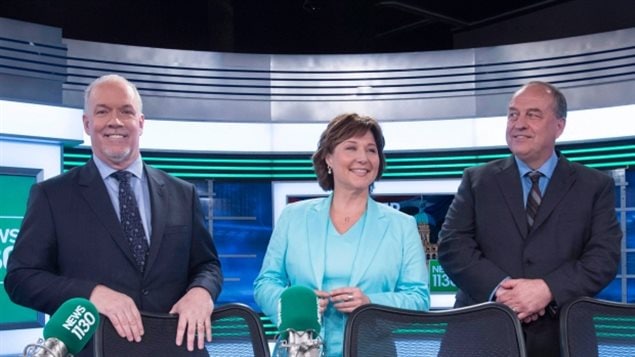 The New Democratic Party (NDP) won 41 seats, while the Greens hold three seats. That gives the Greens crucial balance of power they eagerly want.
The NDP and Greens  then  agreed to a coalition giving them the barest of majorities, 44 to 43 and the possibility to defeat the Liberals in a confidence vote.
But…
Now here's the catch, someone has to become Speaker of the House.  This is an elected position. All members are eligible to be elected but can withdraw their name from voting.
The trouble with that is the Speaker gives up a voting right, unless to break a tie when by convention he or she would have to support the governing party.
Nobody from the NDP or Greens wants to give up a seat as that would create a tie in an expected confidence vote. By convention the Speaker's tiee-breaking vote would support the Liberals who would remain the governing party.
No Liberal will accept the job as that means a 44-42 majority for the coalition who would therefore defeat the Liberals in a confidence vote ans so be asked to form the government.
A possible solution is that a coalition member accept the job and then break with tradition and instead side with the coalition group and so bring down the governing Liberals.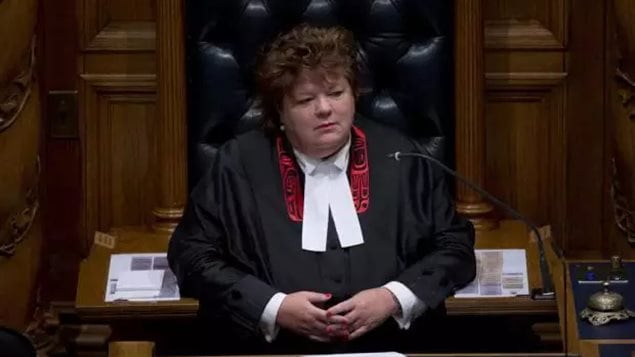 But then…
If the Liberals are defeated, the NDP (with the Green support) would be asked to form the government.
And we're back to square one.
and another- But then…
An added complication is that a Deputy Speaker overseas the committee which examines and suggest amendments on all proposed legislation.
That job also means the loss of a vote unless in a tie situation. If a Green or NDP took that job, that would mean the Liberals would possibly have a 43-42 majority (presuming a coalition Speaker who sides with the government-ie now the coalition) and so the Liberals could amend any legislation proposed by the other side.
Electing a speaker is always the first order of business of a new Parliament under Canadian rules and tradition which follows that of Britain.
Nothing can happen until a speaker is elected.
If no solution is reached, the current Premier, Liberal leader Christy Clark, may have to approach the Lt-Gov of the province and ask for Parliament to be dissolved and another election called.
Or would it be NDP leader John Hogan who asks for a new election?
Additional information-sources