Prime Minister Justin Trudeau discussed Myanmar's transition to democracy and its human rights record with the country's first democratically elected leader and honorary Canadian, Aung San Suu Kyi, during a meeting in Ottawa yesterday.
Suu Kyi, who came to power following historic elections in November 2015 that ended decades of military rule in Myanmar, is in Canada for a five-day visit for a series of consultations on constitutional reform and a peace and reconciliation process.
Her visit to Canada follows fresh round of peace talks in the capital Naypyidaw aimed at ending a conflict in Myanmar's troubled frontier regions, where various ethnic groups have been waging war against the state for almost seven decades.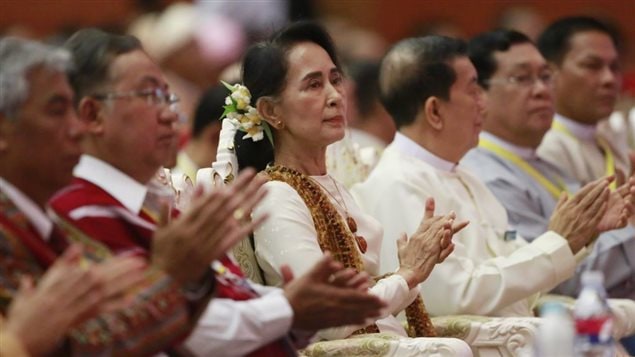 Human rights groups and experts had called on Trudeau to raise with Suu Kyi the issue of continued human rights violations in Myanmar and particularly the plight of the Rohingya Muslim minority in the predominantly Buddhist country.
"The Prime Minister encouraged Myanmar to accelerate its efforts to uphold human rights, particularly with respect to women, youth, and protecting ethnic and religious minorities, including the Rohingya," the Prime Minister's Office said in a statement.
Alex Neve, secretary general of Amnesty International Canada, said even though Myanmar, also known as Burma, has come a long way in terms of improvements to the country's human rights record, significant human rights challenges remain.
"And first, at the very top of the list is the very worrying situation for the Rohingya minority," he said.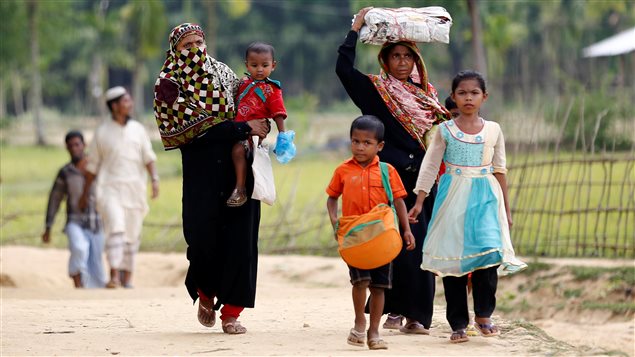 The Rohingya, who number about one million, have lived in northwestern Myanmar for generations.
However, many in Myanmar view them as foreign intruders from neighbouring Bangladesh. Human rights groups say the Rohingya have faced systemic human rights abuses at the hands of Burmese authorities long before Suu Kyi came to power.
But over the last eight to 10 months the situation for the Rohingya has deteriorated rapidly, creating a humanitarian and a human rights crisis, Neve said.
"Amnesty International and many have been very disappointed that Aung San Suu Kyi, herself a great champion of human rights has virtually been silent with respect to their plight and has declined on many occasions speaking out or raising concerns about the situation," Neve said.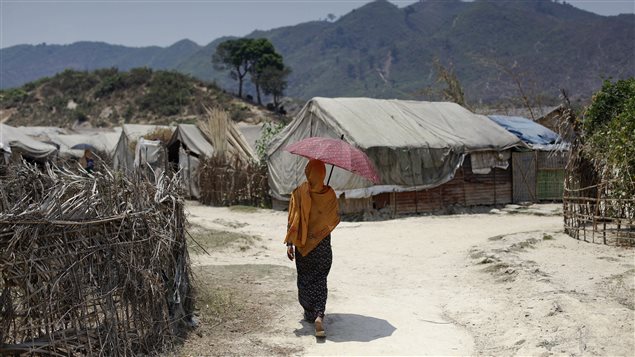 Kyle Matthews, executive director of the Montreal Institute for Genocide and Human Rights Studies (MIGS) at Concordia University and a Fellow at the Canadian Defence and Foreign Affairs Institute, said the persecution of the Rohingya minority and the widespread abuses committed against them fit the definition of genocide.
Neve said that while Amnesty International hasn't gone so far as to characterize the persecution of Rohingya's as genocide, it nevertheless agrees that it's "a massive and widespread human rights crisis."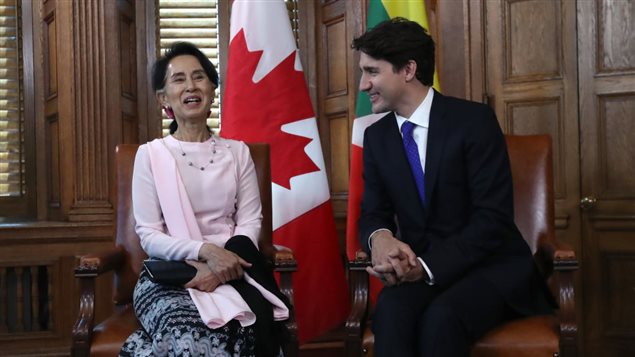 Following the meeting with Suu Kyi, Trudeau announced $8.8 million in support for humanitarian assistance and the advancement of peace and stability in Myanmar.
That amount was in addition to $20 million in support for two five-year initiatives to increase Myanmar's resilience to climate change, support democratic development and enhance human rights announced by International Development Minister Marie-Claude Bibeau on the same day.
"Canada's ties with Myanmar grow every day, and we are committed to support this country as its people progress towards true peace and stability," Trudeau said. "We encourage an inclusive peace process that respects human rights and meets the needs of all people in Myanmar, especially those of traditionally vulnerable populations, including ethnic and religious minorities, women and children."