It was a shock to marine biologists and conservationists everywhere.
In a period of just a couple of weeks, six endangered right whales were found dead in the Gulf of St Lawrence.
It's a devastating blow to those hoping for recovery of the northern right whale as there are only a mere 500 left.
Three have been brought to the shores of Prince Edward Island where scientists began an immediate necropsy. Time is of the essence to determine what may have killed the animals, and perhaps thereby prevent future deaths which could jeopardize the future of the giant mammals.
Four of the whales were male, two were female.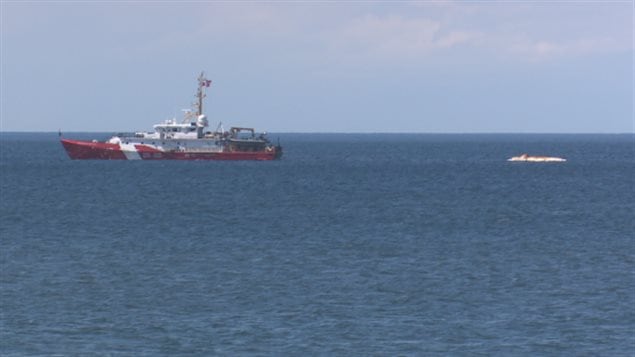 Tonya Wimmer is with the Marine Animal Response Society. Quoted by the Canadian Press she says, "For a species that's sort on the brink like this, every individual counts," adding. "Every year we might have a few individuals that are found dead, and those are devastating in themselves … We're at six (deaths) confirmed, and that's quite catastrophic for this population."
Laurie Murison of the Grand Manan Whale and Seabird Research Station echoed the concern to the Canadian Press saying, "This year with having only five calves born and having six die, you're actually going backwards with the population".
Speculation for the deaths include boat strikes, toxic algae bloom, or fishing gear.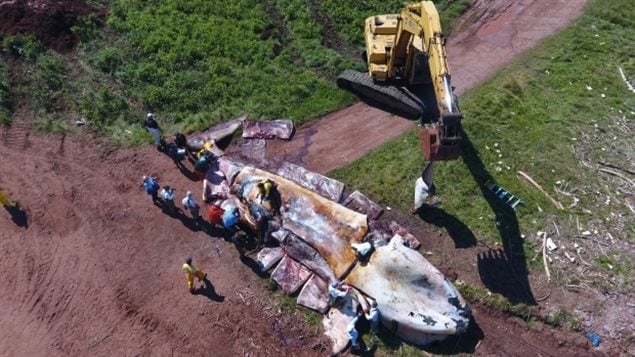 Scientists were pressed to perform the necropsies quickly before the heat decays the organs.
The first necropsy has shown signs of blunt trauma, indicating a possible ship strike, although at this point it is possible the blunt trauma may have occurred after death.
The right whales are not normally found in the Gulf and scientists speculate whether climate change has modified their habits.
Additional information-sources