Sweeteners linked to weight gain
Artificial sweeteners may be associated with increased weight and a higher incidence of obesity, high blood pressure, type 2 diabetes and cardiovascular events, according to a new study published in the Canadian Medical Association Journal. Researchers analysed 37 studies involving more than 400,000 people who use artificial sweeteners.
They found that in the short term, there were no benefits of using these products for weight management. In the long term, their use was associated with increased weight and other health risks.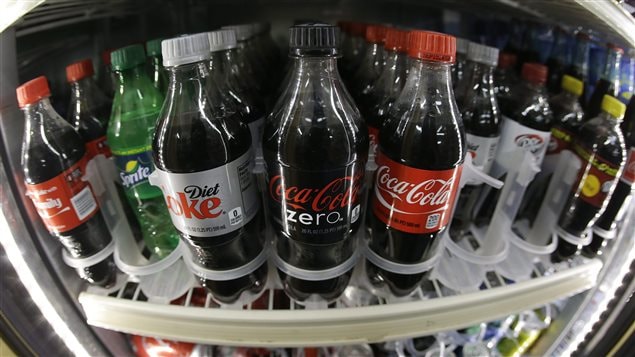 Use of sweeteners increasing
In the U.S., about 40 per cent of people consume artificial sweeteners on a daily basis and the researchers think that is true in Canada as well. And they say these substances are being increasingly used in many products and people may not realize they are eating them.
'We're tricking our body'
It's not clear how artificial sweeteners work in the body, says study co-author Dr. Ryan Zarychanski, a professor of medicine at the University of Manitoba. "We're tricking our body into thinking we are consuming sugar which is fundamentally altering the biochemistry of our cells…to say that 'this is a sugar. I'm going to store it or burn it. This is a chemical. I'm not sure what to do with it over time…'
"I think our bodies are a little bit confused about what to do with this. And it might engender more weight gain and that's what we found (rather) than weight loss.
Listen
Sweeteners may change gut bacteria
"And it might change the biology of our gut, that is, what bacteria are in there and bacteria have a role in handling sugars as well," says Zarychanski. "(Or) it might just cause us to have more sugar later on in the day when we've avoided it in the morning."
Zarychanski is surprised there is not much research or definitive answers about the effects of artificial sweeteners but he says the Canadian government has indicated it will fund research into "sugar and sugar-handling" in the coming years. He adds: "Meanwhile, I'd be cautious."