A marine park in the province of Ontario has announced that a young beluga whale died suddenly from a twisted bowel. Gia was born at Marineland but sometime after her birth her mother stopped nursing her.
A dedicated marine mammal care team worked with her 18 hours a day for an extended period to get her to eat properly. Things went well.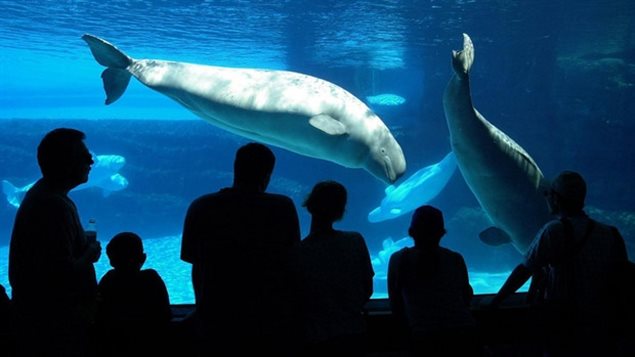 Death was 'a great shock'
Gia grew and put on weight and was reintroduced in to her pod. A news release says her sudden passing came as a great shock to everyone: "She will be deeply missed by her marine mammal care team and everyone at Marineland."
A complete necropsy is being conducted and management promises to make the results public.