As Ukraine marked its 26th Independence Day with a military parade meant to showcase its growing strength and ties to the West, it also signalled that while it appreciates strong statements of support from allies like Ottawa and Washington, Kyiv needs sophisticated Western weaponry to protect itself.
U.S. Defense Secretary Jim Mattis signalled on Thursday that the Trump administration is seriously considering heeding Kyiv's request for defensive weapons to help it fight Russian-backed rebels in Eastern Ukraine.
'Not provocative unless you are an aggressor'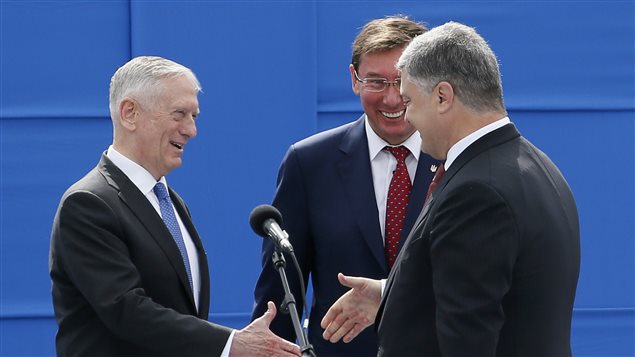 State and Defense Department officials have recommended that the United States provide anti-tank missiles and other defensive weapons to Ukraine to strengthen its forces and deter further Russian escalation of the conflict by raising the potential cost to the Kremlin of any military action in Ukraine, the New York Times reported.
At a joint press conference with Ukrainian President Petro Poroshenko in Kyiv, Mattis vowed to help Ukraine stand up to Russia.
"Defensive weapons are not provocative unless you are an aggressor, and clearly Ukraine is not an aggressor since it is their territory where the fighting is happening," Mattis said.
Supporting statements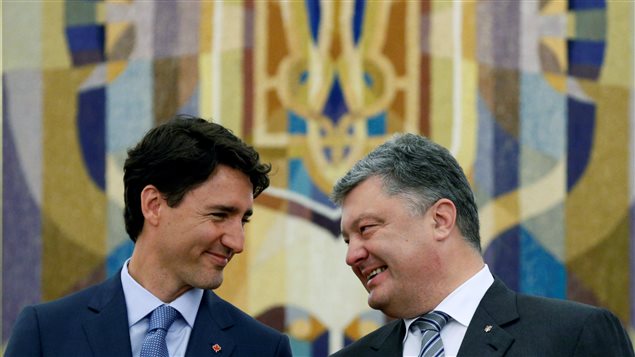 While Canada has provided Ukraine with some non-lethal military assistance and has sent Canadian soldiers to help train the Ukrainian military as part of its Operation UNIFIER, Ottawa so far has balked at providing Kyiv with lethal weapons.
Prime Minister Justin Trudeau and key cabinet ministers issued statements on Thursday celebrating the contribution of Canada's more than 1.2-million-strong Ukrainian community in "building a diverse and inclusive Canada."
Trudeau also reiterated Canada's support "for Ukraine's sovereignty and territorial integrity, as well as Ukraine's ongoing efforts to advance democracy, the rule of law, and sustainable economic development."
Focus on training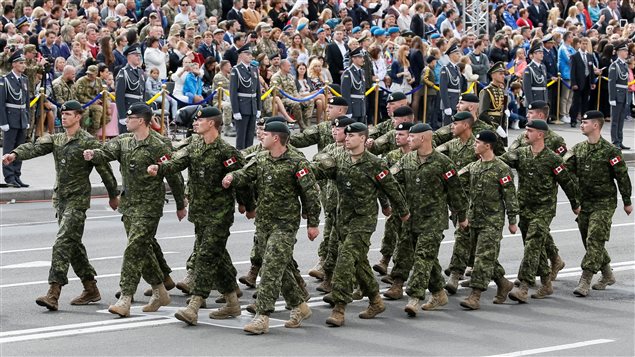 Foreign Affairs Minister Chrystia Freeland said in a joint statement with Defence Minister Harjit Sajjan that Canada is proud to have been the first Western nation to recognize Ukraine's independence, in December 1991.
"Canada and Ukraine continue to work together on military training and defence matters," the joint statement said. "Through Operation UNIFIER, the Canadian Armed Forces have delivered more than 100 courses to thousands of Ukrainian soldiers."
This year, for the first time, a contingent of approximately 30 Canadian Armed Forces members deployed with Operation UNIFIER marched in the Ukrainian Independence Day parade.
They were joined by Matt DeCourcey, Freeland's Parliamentary Secretary who was dispatched to Kyiv to represent Canada at the celebrations.
Step up military cooperation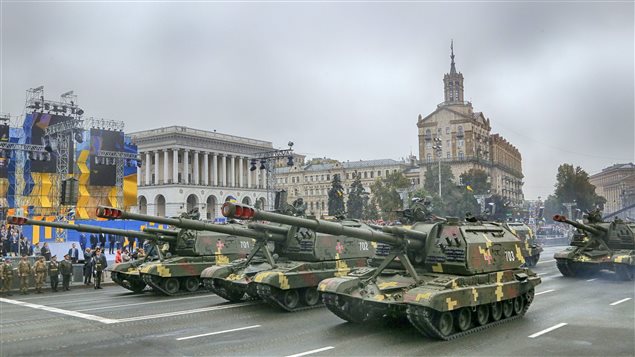 Orest Zakydalsky, senior policy adviser at the Ukrainian Canadian Congress (UCC), said statements by Trudeau, Freeland and Sajjan are indicative of Canada's strong support for Ukraine but the community also wants Ottawa to step up its military cooperation with Kyiv by providing it with lethal defensive weapons.
"It has been a long standing position of the Ukrainian Canadian Congress that Canada should add Ukraine to the Automatic Firearms Country Control List," Zakydalsky said in phone interview with Radio Canada International. "And second that Canada and allied countries provide Ukraine with defensive weapons, particularly anti-tank weapons, radar systems that help with artillery."
Peter Kent, the Conservative foreign affairs critic, said his party fully supports the UCC position.
"The Official Opposition will continue to encourage the Trudeau government to respond to the outstanding request by Ukraine that Canada provide defensive lethal weapons," Kent said in a phone interview with Radio Canada International.
The Conservatives are also urging the government to resume supplying the Ukrainian military with satellite battlefield data, which the Trudeau government stopped shorty after assuming power in November 2015, Kent said.
"We're into the fourth year of a very real and brutal war in Eastern Ukraine," Kent said. "More than 10,000 people killed, 25,000 to 30,000 casualties, a million and a half people displaced, and this year the civilian casualty numbers are significantly higher than they were a year ago."
Hélène Laverdière, foreign affairs critic for the New Democratic Party, could not be reached for comment on Thursday.
Defence Cooperation Arrangement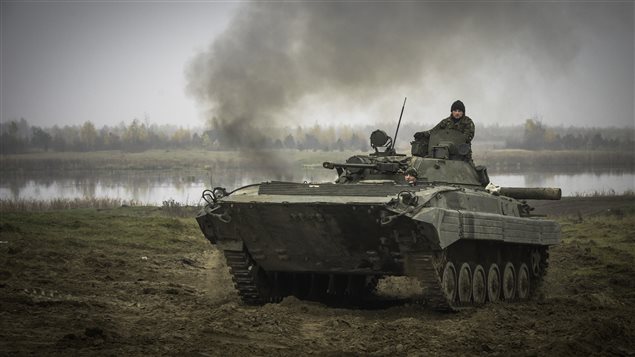 Adam Austen, Freeland's press secretary, said the government is committed to strengthening its partnership with Ukraine across political, economic, commercial, development, security and defence spheres for the long term.
In April, the two countries signed the Canada-Ukraine Defence Cooperation Arrangement that opens the door for increased cooperation on defence-related issues between Ottawa and Kyiv.
"This bilateral arrangement further exemplifies Canada's commitment to Ukraine by identifying areas of mutual cooperation such as defence policy, defence research, development, and production, and military education," Austen said in emailed statement.
"The Canada-Ukraine Defence Cooperation Arrangement is a key part of the Canadian Government's support for Ukrainian territorial integrity and sovereignty, security, and stability."
The arrangement could give the once mighty Ukrainian defence industry access to state-of-the-art Canadian and Western technology, particularly in modern communications, electronics, night vision equipment, precision guided munitions, as well as target identification and acquisition systems.
It also opens the door for Ukraine to be added to the Automatic Firearms Country Control List, Zakydalsky said.
Push-back from European allies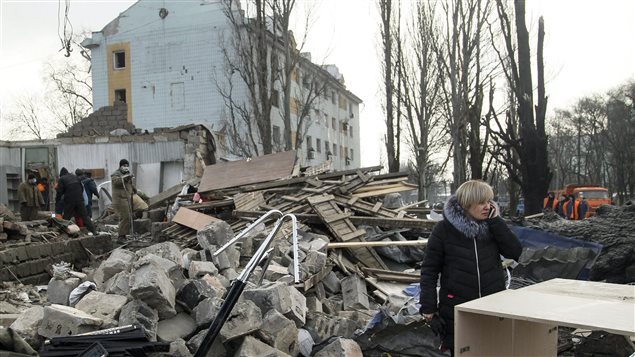 However, Ottawa also has to weigh the reaction of its European allies some of whom have indicated that they are against supplying Ukraine with lethal weapons.
German Chancellor Angela Merkel strongly opposed the provision of such weapons when it was considered by the Obama administration in 2015. She argued arming Kyiv would merely inflame the military situation and lead to more instability.