We have reported on the dramatic increase in overdose deaths in the western province of British Columbia, but a recent spike has prompted one of its six regional health departments to issue a public warning for people who use illicit drugs.
Fraser Health says a majority of deaths have occurred in private residences, followed by hotels and motels. In the last week alone, there have been 17 suspected drug overdose deaths in the region which serves more than 1.8 million people. The province has recorded 780 deaths in the first six months of this year compared to 922 in all of 2016. The provincial government declared a public health emergency in April 2016.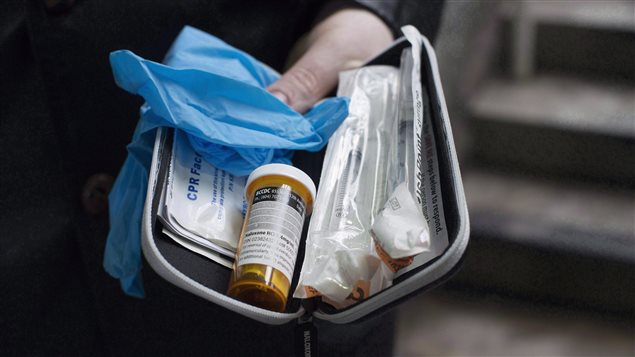 Several measures to combat drug deaths
Fraser Health says eight out of every 10 people who died at home had gone to hospital emergency departments once in the year before their deaths.  So, it has decided to identify people who have come to emergency after overdosing and to offer them support such as treatment for opioid use disorder.
It will also contact patients that overdosed at home within 48 hours of discharge to help them access services. Their doctors will be notified and enlisted to help their patients get easier access to antidote kits.
'We want you to stay alive'
There is a disproportionate number of men who are between the ages of 19 and 59 and in trade industries who are affected. So, Fraser Health is working with employers, technical schools and sports associations to see if they can help identify and support people who are struggling with substance use. It will also try to engage families to help prevent overdoses.
The spike in deaths occurs particularly among people using alone. Fraser Health is urging users to reach out to family members, friends, or a trusted health professional adding, "we want you to stay alive."