Despite renewed calls by U.S. President Donald Trump and NATO to beef up forces providing training and advice to the embattled Afghan army and police fighting a losing battle against multiple insurgent groups, the Liberal government remains steadfast in its refusal to return Canadian soldiers to Afghanistan.
Trump opened the door on Monday to beefing up U.S. forces in Afghanistan to step up the military campaign against the Taliban and other insurgents who have been steadily gaining ground since Western forces, including Canada, began drawing down their military presence in the war-torn country beginning in 2012.
Open-ended commitment
Trump committed the United States to an open-ended conflict in Afghanistan, reversing course from his campaign pledges to end the U.S. participation in the war has claimed the lives of more than 2,400 U.S. service members and is estimated to have cost more than $700 billion US since 2001.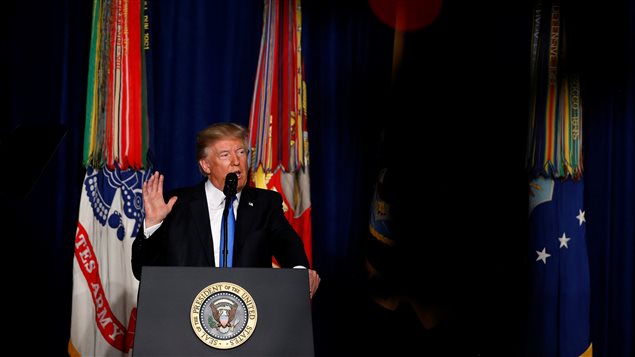 NATO Secretary General Jens Stoltenberg welcomed Trump's commitment and called on member states to increase their contribution to the NATO-led mission in Afghanistan.
"NATO remains fully committed to Afghanistan and I am looking forward to discussing the way ahead with Secretary Mattis and our allies and international partners," Stoltenberg said in a statement.
NATO currently has over 12,000 troops in the country.
In recent weeks, more than fifteen nations have pledged additional contributions to its Resolute Support Mission, Stoltenberg said.
Canada prefers to contribute financially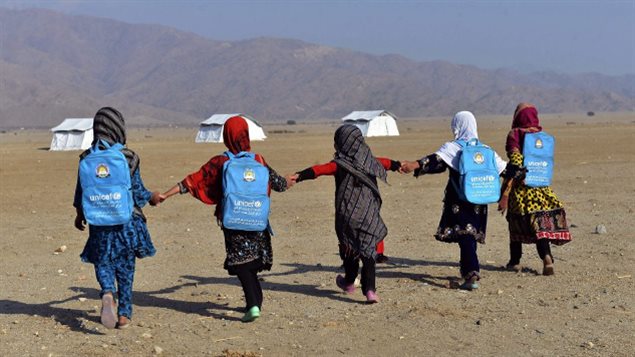 But Canada, which lost 158 soldiers during its decade-long involvement in Afghanistan, has politely rejected pressure from allies to rejoin the fight, said Global Affairs Canada spokesperson Brianne Maxwell.
"We remain committed to helping Afghanistan build a stable, secure and democratic country," Maxwell said in a statement sent to Radio Canada International. "At the 2016 NATO Warsaw Summit, we renewed our ongoing commitment to Afghanistan with a comprehensive package of $465 million in security and development support to Afghanistan, including $195 million over three years in to help sustain the Afghan National Defence and Security Forces (ANDSF)."
Canada's renewed pledge for ANDSF builds on previous support of $110 million per year between 2015 and 2017 which was divided equally between support to the Afghan National Army (ANA) and the Afghan National Police (ANP).
Canadian journalist and historian Michael Petrou who has covered the war in Afghanistan since 2001 thinks this is a serious mistake.
"First of all, we've seen what can happen if Afghanistan becomes a base for international terrorism as it has been in the past with al-Qaeda," Petrou said in a recent interview. "The so-called Islamic State is making inroads there, raising the possibility of a similar scenario unfolding again."
'No victory, no defeat'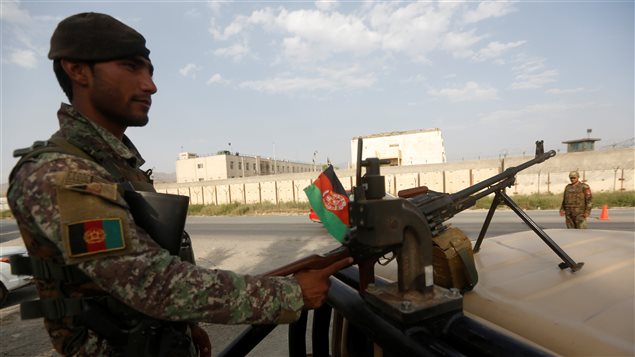 Despite Canada's financial support and the presence of Western trainers and advisers, the Afghan military and police have been steadily losing territory to the insurgents.
According to several estimates the Afghan government, plagued by corruption, ethnic and political rivalries, controls less than 60 percent of the country.
The Afghan National Army and the national police are facing a very dangerous situation, said Stephen Saideman, Paterson chair in international affairs at Carleton University and the author of Adapting in the Dust: Lessons Learned from Canada's War in Afghanistan.
"They've been paying a very high price for their war, they've faced record casualties over the last year," Saideman said. "The idea is for the American troops to provide them with some assistance and some training so they essentially can stay in the fight."
The goal of the Trump administration's new strategy is to help Afghan security forces reverse Taliban advances and create a military stalemate, hoping that it would eventually compel rebel leaders to agree to a political solution of the conflict.
"The basic goal of sending 5,000 more troops or 4,000 more troops is to prevent the Afghan forces from collapsing, not to actually get to victory," Saideman said.