(public comments are open on all RCI stories-scroll to bottom of story for the form)
This summer was catastrophic for the endangered North Atlantic right whale population, with some 12 animals found dead in the Gulf of St Lawrence and off the coast of Newfoundland. Three others were found dead off the northeast US coast.
The numbers were shocking for conservationists who say this is a severe blow to the already critically low population and its ability to recover. There are only about 458 North Atlantic right whales left.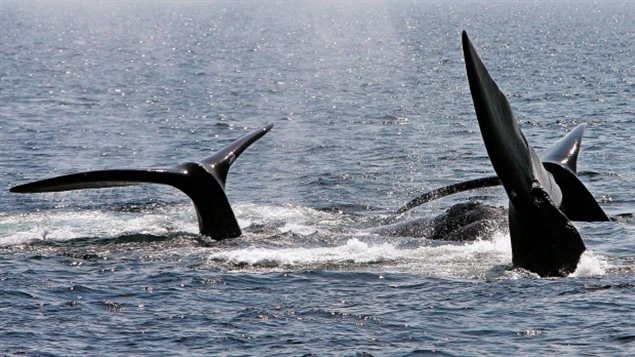 Six of the dead whales in the St Lawrence were towed to shore where necropsies were performed.
The official results were released today.  They show that four of the animals died from "blunt force trauma" in other words died after being hit by large ships, while one died as a result of being entangled in fishing gear and the other was too decomposed to say for sure but entanglement was suspected. A seventh whale autopsied  but was not included in the report as findings are not complete.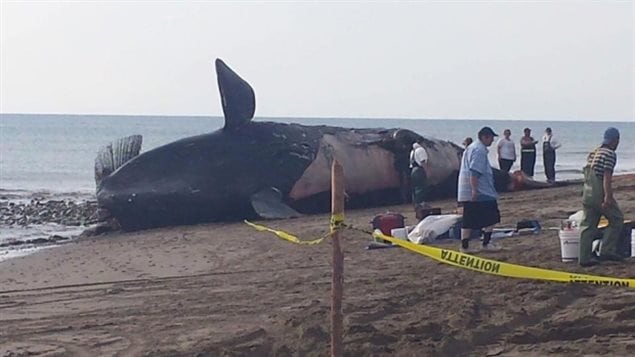 As a result of the first several deaths being reported, in August Transport Canada introduced a mandatory 10-knot speed limit for large vessels in the Gulf to try and cut down on the number of deaths.  The snow crab fishery in one area of the Gulf was also closed early due to concerns about the possibility of gear entanglements.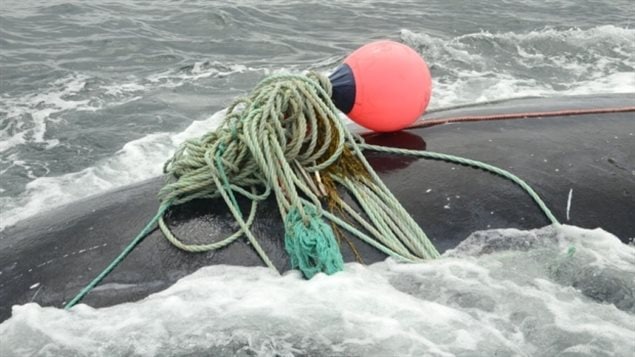 A huge cruise ship and a Canadian Coast Guard ship were both fined this year for exceeding the speed limit.
While the slow moving right whales are not entirely unusual in the Gulf, the sightings have increased substantially in the past couple of years. It is not however understood why they have begun to move into the Gulf from their more typical summer areas in the Bay of Fundy and southern Nova Scotia.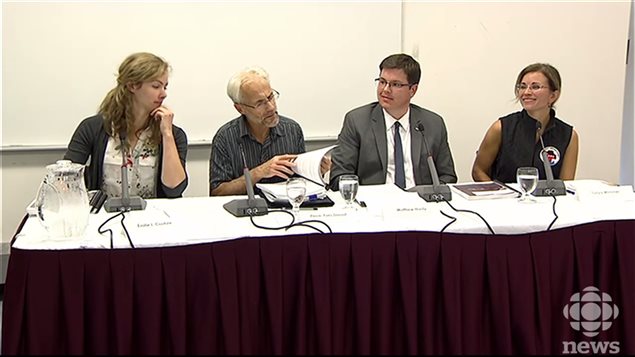 At a news conference today in Charlottetown, Prince Edward Island, the veteranarians said it is important for all concerned parties to come together  to devise solutions to the issue, adding that because of the whales migration, this would involve an international effort between the U.S. and Canada. They also stressed that action is urgent.
Additional information-sources