"The Sixties Scoop was a dark painful chapter in Canada's history. The survivors have identified the loss of language and culture, and therefore their identity, as the greatest harm. The creation of a foundation will directly address the need for survivors to claim a secure personal cultural identity."  The Honourable Carolyn Bennett, Minister of Crown-Indigenous Relations and Northern Affairs
There are many stories of Canada's dismally failed "residential school" system in which aboriginal children were taken far from their families to be housed in so-called residential schools run by a variety of religious orders. Funded by the government, the idea was to bring indigenous children into the mainstream society.
That policy which lasted most of the twentieth century was rife with physical and sexual abuse, along with accusations of cultural genocide.
The government had previously begun a programme of compensation payment to residential school survivors along with a major inquiry called the "Truth and Reconciliation Commission"
Supisingly, starting in the mid 1960's till the mid 80's and even as it was becoming slowly obvious the residential system was wrong, another similar idea sprang up.
This involved about 20,000 babies and young children taken from indigenous families in the 1960's  and adopted into foster homes where again the idea was to have them raised in mainstream society and schooling. This became known as the "sixties scoop".
In recent years this has led to a number of lawsuits against the government.
In February, an Ontario Superior Court judge found the federal government failed to prevent on-reserve children from losing their Indigenous identity after they were forcibly taken from their homes.
Today the federal government announced it will spend up to $800 million towards various reconciliation efforts with those children, most of whom are now middle-aged adults.
The "agreement in principle" comes after several months of negotiations between the Government of Canada and counsel for the plaintiffs. A government press release says the effort was "to resolve this litigation in a fair, compassionate, and respectful manner that promotes reconciliation and healing".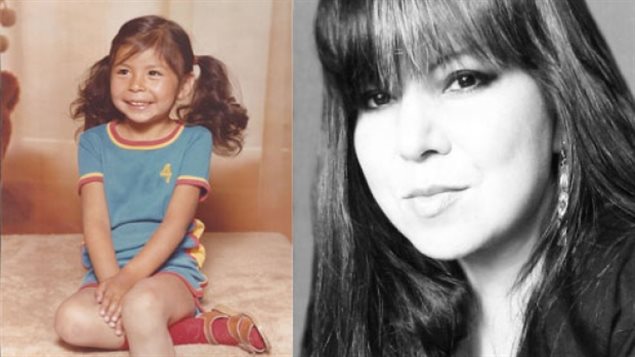 At least $50 million will go towards creation of a "healing foundation" to promote healing, wellness, language, culture, and commemoration. Money will also go towards other reconciliation efforts while each adoptee will receive a cash amount possibly ranging from $25,000 to $50,000.
The announcement is being received by some adoptees with mixed feelings, saying money can't compensate for the years of loss of cultural identity and of their biological families.
Additional information- sources