It's remote, very remote.
Quttinirpaaq National Park on the northern tip of Ellesmere Island. It's so difficult to get to that barely 50 people visit each year.  It's only 800 kilometres from the North Pole, and almost the furthest north landmass in the world.
Only a small bit of Greenland and small sections of Russia extend north above the 81st parallel.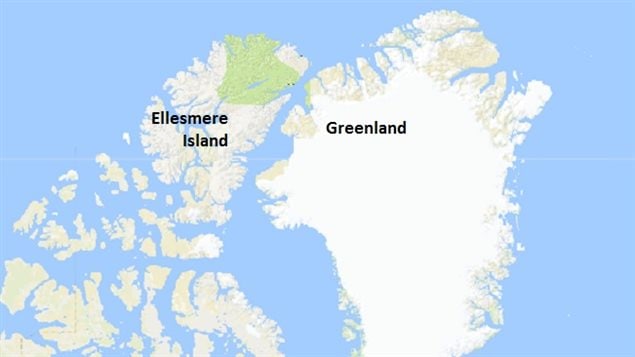 But that no longer means you can't see it, and from the comfort of home. Google streetview which has in the past couple of years been sending its cameras to other areas of the Arctic, now has gone just about as far north as one can.
"You're not going to see jets flying over you, you're not going to meet anybody else, you'll hardly see any other human footprints," she said. "That sense of solitude I think is hard to find these days and that is something we can pretty much guarantee."  Emma Upton- Park Manager
Google made a deal with Parks Canada to film some of the park over the course of several days as a Park manager and colleague carried the 23 kilo backpack mounted camera.
As to why Parks Canada got involved, Park manager Emma Upton explained to the Canadian Press, "We want people to care about the places that we protect. Bringing it into people's homes seemed a really good idea".
If you are inspired to visit, you first have to make your way to Resolute, a high Arctic hamlet on Cornwallis Island, and then for an additional $7,500 or so, and only once a year for a 9-12 day hike, you can board a Parks Canada Twin Otter charter flight which takes four hours to travel north to the park.
additional information-sources