The State of California has passed a law requiring manufacturers to list all ingredients on their cleaning products and Canada should do the same, says Muhannad Malas, Environmental Defence's toxics program manager. By law, consumer goods like personal care products must have labels on them listing most of their ingredients and that, he says, should be extended to include cleaning products.
Listen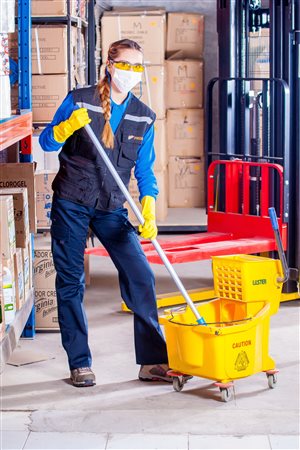 People should be able to choose, says Malas
"Because cleaning products often contain chemicals that are linked to specific health conditions that could be alarming like allergies or asthma and even some chemicals like artificial musks are linked to cancer, it's really important that people have the information that they can to choose products that can be safe for their health and for their families," says Malas.
He is also concerned about scents used in both cleaning and personal care products. There has not been a requirement to list their components because companies have been reluctant to divulge what they see as trade secrets. Technology now exists to analyse the fragrances so Malas says there is no secrecy possible. He adds that scents often contain phthalates which are suspected hormone disruptors.
Manufacturers in jurisdictions in Europe are required to put warnings on products which contain toxic or harmful chemicals and that is another step Malas thinks the Canadian government should take. He believes that if manufacturers are obliged to list ingredients and warnings they might be encouraged to change what they put into their products.