Intelligence agents and police sometimes pose as journalists in order to trap or capture suspects but that practice puts journalists at risk, says Peter Klein, an associate professor at the University of British Columbia. He is also the founder and director of the Global Reporting Centre, a non-profit journalism organization that covers neglected global issues.
Listen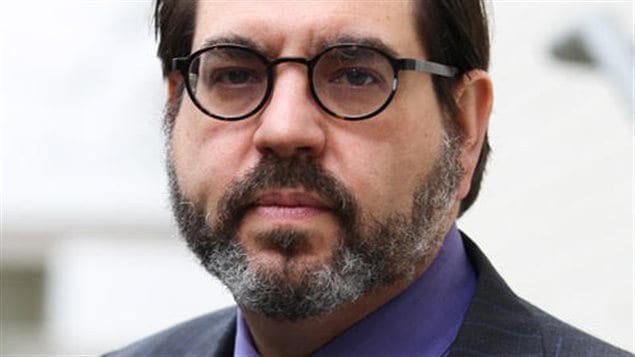 'Serious danger here'
"There is some serious danger here," he says. "We've seen a number of journalists kidnapped…in some cases even killed abroad." He mentions the case of Daniel Pearl, a journalist for the Wall Street Journal who was kidnapped and beheaded in Pakistan in 2002. He was accused of working for the CIA. Several other journalists working abroad have been accused of spying for intelligence organizations like the CIA, Britain's MI5 and Israel's Mossad.
"In many cases, the people that are capturing these folks genuinely believe that the journalists are intelligence folks and they're (there) to spy and do them harm," he says.
'You might be less likely to speak with me'
In Canada, journalists do not get kidnapped or murdered but their jobs can be made much more difficult, says Klein. "If you have heard that intelligence officers or police pose as journalists and then I show up and I say 'hey, I'm a journalist and I want to talk to you,' if you have something to hide, if you (have)…any kind of suspicion about authorities you might be less likely to speak with me."
There have been cases in the province of Ontario where police have posed as an undercover CBC crew to film and later arrest protesters. Authorities in British Columbia used the technique to arrest an escaped convict.
Court challenged failed
Two years ago the public broadcaster, CBC, and other large news organizations went to court Ontario to argue the practice violated the Canadian Charter of Rights and Freedoms. They had hoped to set a precedent but they lost the case.
Undermining 'a vital component of democracy'
Klein says there may be an appeal and he hopes more media organizations will come together to stop authorities from posing as journalists.
"If you genuinely believe that the media is the fourth estate, that it's an important vital component of democracy, then we can't be undermining the legitimacy of journalists and the ability of journalists to do their work."