After 46 years, Scottish haggis is back in Canada
Scots have had enormous influence in Canada's development. Indeed our first Prime Minister, and the man credited with creating Canada was a Scot.  In fact, Sir John A Macdonald's first language was not English, but Gaelic.
Currently about 15 per cent of Canada's population has Scottish roots and the most famous Scottish-based celebration, Robbie Burns day, is widely celebrated in homes and larger gatherings around the country.
Of course the centerpiece of the event is the haggis. However, for the past 46 years these have all been made in Canada, and to high standards.  But of course there's something special about a haggis actually made in Scotland.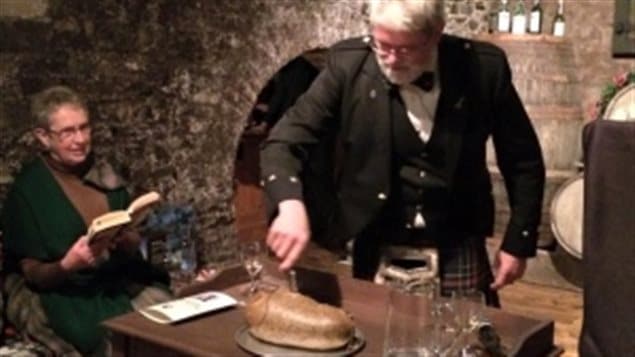 Now they're being allowed back in Canada after being banned for almost half a century.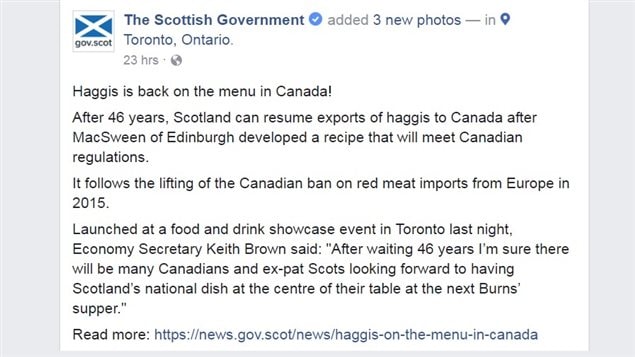 The reason?  One of the ingredients in a true haggis is sheep's lung (offal) which has been banned for human consumption in both Canada and the U.S.
The new Scots haggis which can now be imported, has been specially made for Canada without lung, using instead sheep heart.
The new "Canadian" recipe was unveiled by McSween of Edinburgh at an event in Toronto featuring Scottish foods and drink.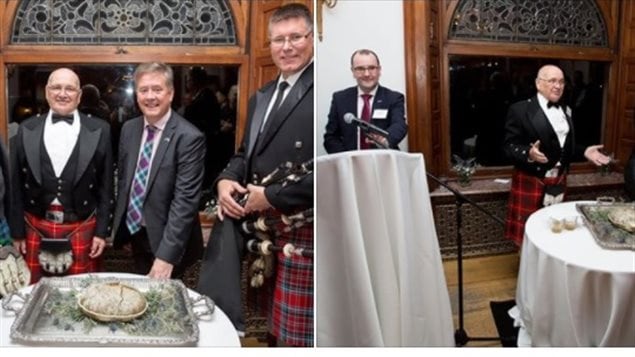 No one seems quite sure why lung was banned in both the Canada and the U.S. but some have theorized it had to do with fears of infection from scrapie, similar to mad cow disease.
Nevertheless, many butchers in Canada have said a haggis without the offal just isn't the same.
The Scottish government however is very happy to now be able to export the product to Canada after almost 50 years absence. According to the Scottish government food and drink exports to Canada are already worth more than $150 billion annually.
additional information-sources