It's the latest concern for marine scientists.
The Canadian Coast Guard research vessel Matthew is up for auction.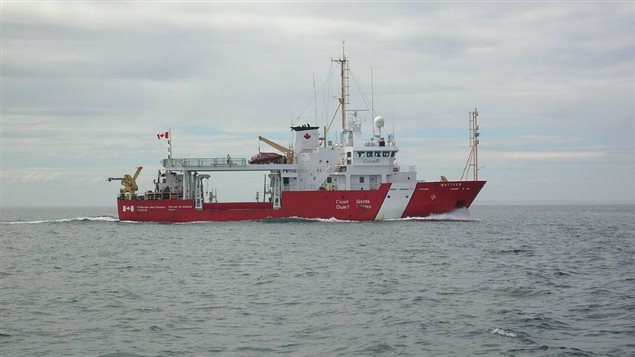 This will further reduce Canada's ability to map and survey the bottom of our coastal oceans and the Great Lakes.
This work is critical for mariners for navigation as the maring bottom is often changing and charts have to be continually updated.
The Matthew will be sold at auction this Friday with the minimum bid of $1-million.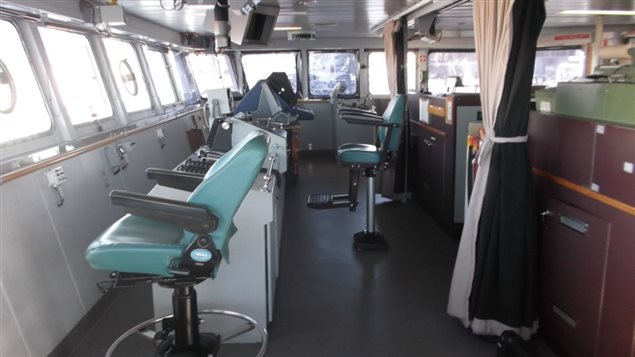 Michael Lamplugh, a retired hydrographer with Canadian Hydrographic Service, is quoted by Post Media saying the sale is "absolutely appalling".  He says just the sonar on board is worth more than a million dollars alone. He adds that because there's no replacement in addition to added risks to domestic maritime safety concerns, the ship's sale also loses geopolitical credibility in disputes such as sovereignty in the Arctic Ocean.
The Matthew would be performing vital duty in the Arctic where huge cruise ships are passing more and more. Although their high tech instruments can tell their position, they are using old and outdated charts, with a potential for an accident.
The Matthew has performed a number of important duties including searching for wreckage of the tragedy of Swissair Flight 111 in 1998 and mapping routes into harbours and the ocean topography of the east coast for improved shipping routes.
"Canada led the world in sea floor mapping for probably a solid decade," from about the early 1990s until 2005, said Dick Pickrill, retired manager of marine geoscience at the Bedford Institute of Oceanography, in Dartmouth, N.S.
John Hughes Clarke, then a professor of engineering at the University of New Brunswick and now at the University of New Hampshire. Says the sale of the ship will mean loss of a capability we won't have anymore. Qouted by PostMedia he says  "Losing it just to save money is a sorry shame. Canada still needs more surveys of her coast."
The other oceanographic research vessel, CCGS HUDSON, has been undergoing a lengthy refit, that is not going to plan.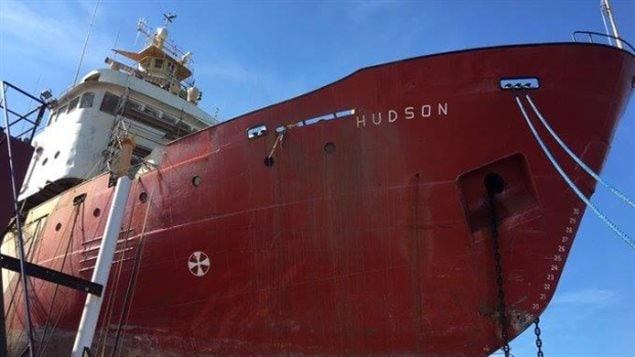 The ship was recently pulled out of that shipyard in Hamilton as the work was well behind schedule. It has been taken to another shipyard for work to continue.  After the $4-million dollar refit the 54-year-old ship was supposed to be back in service in May.
The concerns don't stop there.  Another Coast Guard ship, the Tracy, has been sold.  Opposition politicians are outraged that a ship that underwent a $9-million refit in 2009, and which has spent the last four years tied up at dockside, was sold this past spring for a mere $373,000.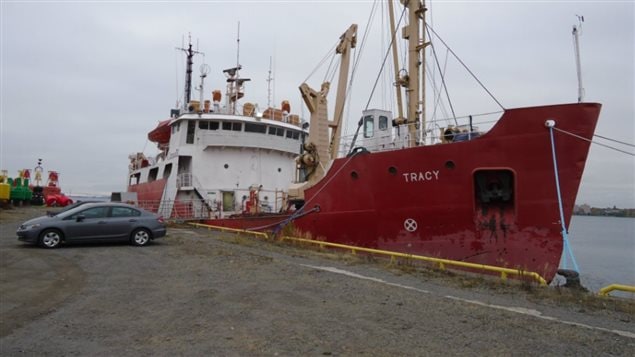 Meanwhile the Canadian Navy appears ready to decommission its remaining research ship as well. The ship was specially built for acoustic research  and remains one of the quietest ships afloat.
PostMedia has received leaked documents saying the Canadian Forces Auxiliary Vessel Quest which has been tied up since 2014 due to budget cuts, is about to be sold off.
This means Canada's defence scientists will be without their own ship to conduct research in the Arctic and other locations in addition to yet another possible blow to sovereignty issue in the Arctic Ocean and NW Passage.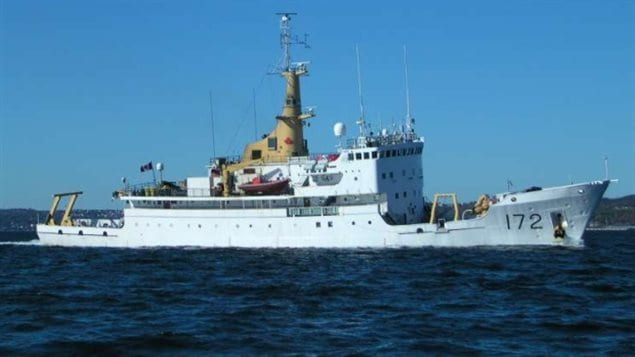 In 2012 in Canada's Naval Review, an article by Mark Tunnicliffe was entitled "Canada's Defence Research Ships: Part of a Balanced Navy?"
In it he notes the sovereignty issue and concludes, "Canada's navy had a mandate for ocean research and exploration at its inception and its sovereignty protection role dictates that it will continue to do so in the future. The balanced fleet for the 21st century as described by Doug Thomas needs just one more element to round out its traditional role in national sovereignty development and enforcement – the  defence research vessel".
With such dwindling resources one wonders about Canada's ability to perform its own maritime research and mapping in the near and distant future.
In response to such concerns, a spokesperson from Fisheries, Oceans and the Canadian Coast Guard says all operational scientific equipment was removed from the Matthew prior to it being put up for auction.  Vance Chow also says hydrographic data on the Atlantic Coast is being gathered by other more cost-effective methods including shore party surveys, ship-based surveys and airborne Hydrography using LiDAR (Light Detection and Ranging) surveys.
In addition he says, the Federal Government invested in the installation of a deep-water multibeam echo sounder onboard the CCGS Louis S. St-Laurent in 2014 for the UNCLOS mission (United Nations Convention on the Law of the Sea). Four more multibeam echo sounders will be installed on Coast Guard ships by 2020.
additional information-sources