One of Canada's largest Muslim youth groups is launching a unique campaign to provide information about Islam. People can sign up on the Coffee and Islam website to arrange a meeting in a coffee shop or mosque so they can ask questions about Islam.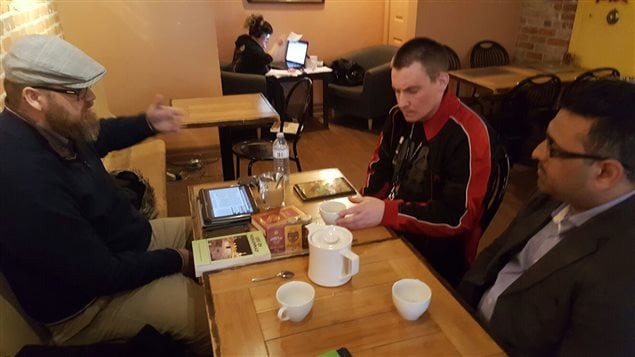 'We hope…to dispel misconceptions'
The meetings will be available in 30 cities and towns across Canada and will involve up to 90 volunteers who will go in pairs to meet with people who make a request. "We hope and pray that this campaign enables us to connect with many Canadians," says Ahmed Sahi, director of Outreach for the Ahmadiyya Muslim Youth Association and one of the organizers of the campaign.
"And (we) hope to create a greater understanding about Islam and Muslims and to dispel misconceptions and myths that sometimes can arise through lack of information available."
Listen
Campaign born in context of increasing hate crimes
This campaign comes at a time of increasing hate crimes against the Muslim community. On January 29, 2017 a gunman opened fire in a Quebec City mosque killing six worshippers and injuring 19 others. Mosques have been defaced and sent messages of hate.
The province of Quebec has just passed a law obliging people who give or receive services to uncover their faces. This is widely viewed as a measure specifically aimed at Muslim women who wear veils over their faces. Surveys suggest that a majority of people support the restriction although there have be noisy protests again it and criticism from politicians in other provinces.
Sahi says that because of this, a special effort is being made to roll out the Coffee and Islam campaign in Quebec in the next week or so.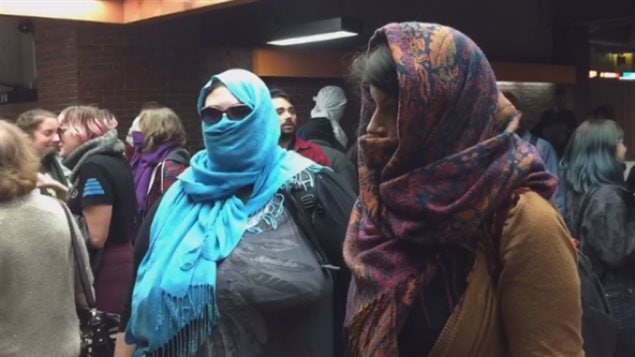 Pilot project proved popular
A pilot project that ran in the town of Peterborough, Ontario was very successful. Sahi says dozens of people of many different ethnic origins and religions requested meetings. They asked questions about the true teachings of Islam with respect to jihad, the concept of God or Allah, why people pray 5 times a day and questions about the Prophet Muhammad and the Qur'an.
"I think this campaign is of utmost importance because Islam has become one of the major important topics in the public narrative really all over the world, says Sahi. "And when something comes into so much focus…there's bound to be a lot of questions and a lot of curiosity. And so, I think that this platform of Coffee and Islam that the  Ahmadiyya Muslim community has launched can play a vital role in creating that greater awareness and providing that conduit."