Women who say they have faced gender discrimination and sexual harassment as police officers are taking action on two fronts: they have formed a national advocacy group and are launching a class action lawsuit. They are by no means the first female law enforcement officers to say they have suffered abuse at work.  In 2015, 400 employees of the national police, the RCMP, sought to sue and later agreed to an out of court settlement.
In this new case, it was after about six years as a successful police officer with the Waterloo Regional Police in Ontario, that Angelina Rivers came back from maternity leave to find her supervisor and work platoon had changed and, as she puts it, was not as functional. She says she spoke up about it in a respectful way and that was the start of her troubles.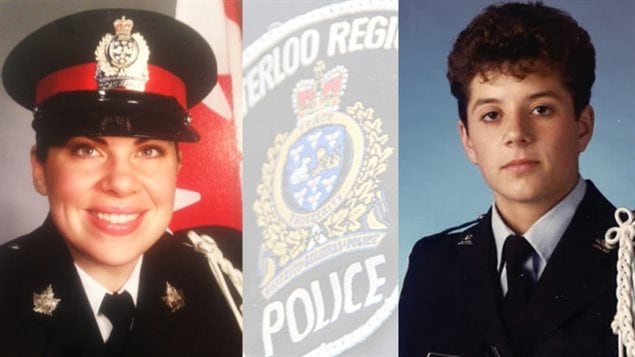 'I experienced a lot of stress'
"It seemed like the more I stood up for myself, the harder they came down on me. I experienced a lot of stress because of that. I found myself to be isolated. I was shunned by some of the people on the shift. I also experienced sexual harassment, being unwanted, text messages from people who were in a position of power and authority over me," says Rivers. These allegations have not been proven in court.
Listen
'No access to justice for women on their own'
Rivers brought up the issue with supervisors and the police department's human resources office and says she got no adequate results. She says she then went to the Ontario Human Rights Tribunal and spent thousands of dollars to try to get justice. "Unfortunately, I'm only one person and I only have so many finances whereas the police service has an unlimited resource that way. So really, there's no access to justice for women on their own," says Rivers.
So, she decided to join a class action lawsuit seeking $167 million in damages from the Waterloo Regional Police Services Board and the Waterloo Regional Police Association. There are three plaintiffs in the case but several others have contacted the lawyers handling it and may benefit if the suit is won. The case is scheduled to start in June 2018. The police force has stated that it will defend itself against the allegations and that it "does not condone or tolerate any form of discrimination or harassment in the workplace."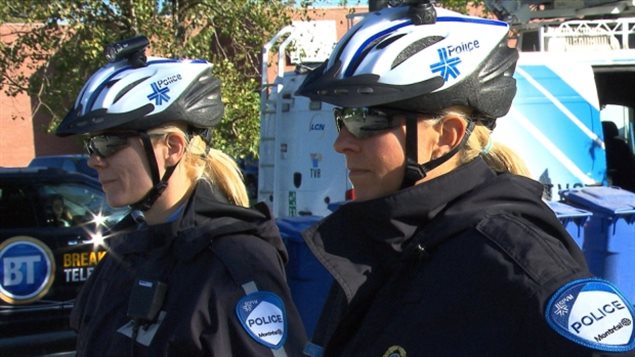 Association hopes to 'give a voice' to victims
In the meantime, Rivers has just joined with other women forming the non-profit National Women in Law Enforcement Association in hopes of giving a voice to women facing discrimination and harassment at work. "I really had no idea how pervasive it really was…There are so few women in the police service…For me personally I found that I didn't talk about how I was being sexually harassed because I found it to be very degrading and embarrassing."
Rivers invites women who have had problems of harassment or discrimination as police officers to email the association at nationaldirector@nwlea.com or in western Canada at albertadirector@nwlea.com . The association is preparing a website it hopes to have up and running within two weeks.
Rivers hopes the issue will be of interest to the general public because she says police officers who abuse women inside the police department should not be serving female victims of abuse committed outside it.