Historical century old military films presented in a new and fascinating way.
This year marks the centennial of a number of incredible yet tragically costly Canadian victories in the First World War.
Canada had also sent photo and film units to capture images of Canadians in training and life overseas. Much of that has survived.
In this important commemorative year, the National Film Board commissioned and has just released a new work to reflect on that war. (See link below to view the short film)
Denis McCready, and independent filmmaker, is the writer, director and producer of "Return to Vimy".  He restored, colourized, and created a new compilation of these historic films in a fascinating new blend of animation, narrative and archival film. It's called "Return to Vimy"
Listen
In the process of restoration, and new formatting meant portions of the films which had been cropped in previous versions were restored.
By 1917, Canadians had already earned great respect from Allies, and were feared by the enemy by the time a mostly Canadian assault gave the Allied forces (Entente) their first significant victory in the war, at Vimy Ridge in April.
To mark this commemorative centennial year, McCready with the NFB, began a project to recover some of these films and colourise them.
But rather than just restore the film, McCready wanted to present them in such a way as to make the soldiers and their lives, more accessible.
To do that he created a narrative that many can identify with, a young relative on a pilgrimage to discover her family's past.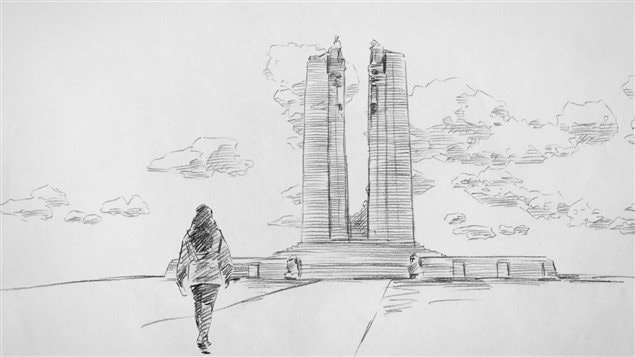 In the process of restoration the new more modern formatting meant portions of the films which had been cropped in previous versions were restored revealing details not seen in some 100 years. Scratches and other defects were repaired, and actual WWI artefacts were used to establish colours as correctly as possible.
Bu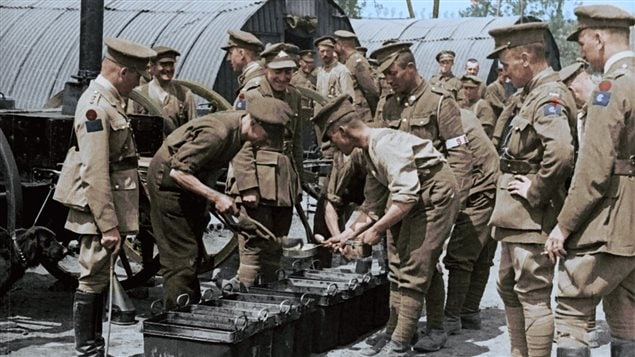 But rather than mere make a compilation, McCready created a evocative narrative to the short film employing animation of images  which then blend into the actual footage.
The narrative takes the form of a young girl on a pilgrimage to the magnificent Canadian memorial at Vimy.
She has her great-grandfather's diary in which he had made sketches of the sights witnessed leading up to the battle to take the ridge.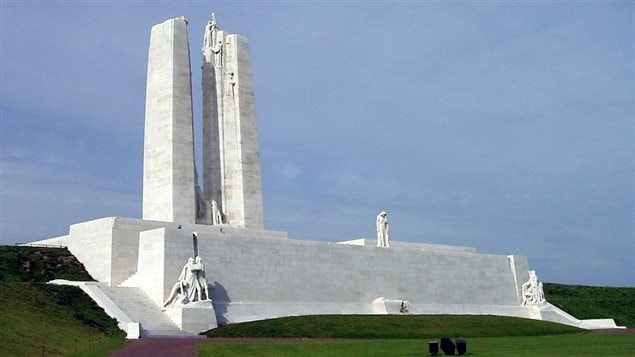 It is a truly  fascinating way to keep alive the memory of the sacrifices made by so many in that war, especially evocative on the eve of Remembrance Day, and with the approaching centennial of the Armistice in 1918.
Additional information