The lights and Christmas decorations are up in the malls and shopping centres across Canada, and Canadians are starting their annual gift buying.
In an annual survey, Canadians appear to be ready to spend in spite of lots of financial concerns about growing personal debt.
Ebates.ca says in its survey that on average Canadians will spend about $570.  Parents will spend about $710 on average, while those without children will spend roughly $489.
Dads will spend more than moms ($803 vs $638).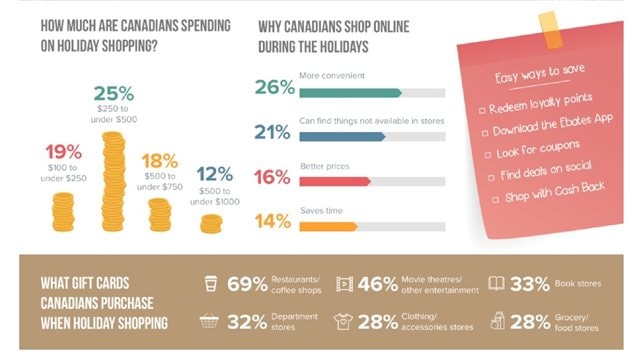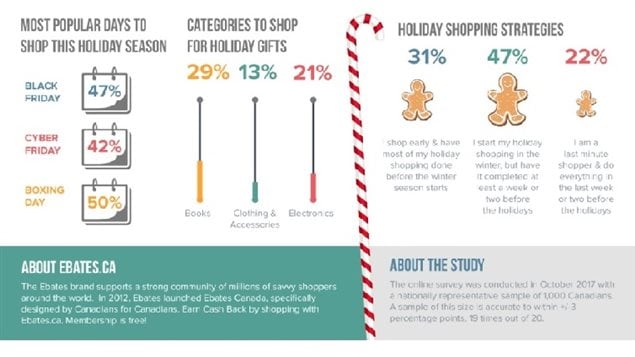 It seems "gift cards" are a big item to simplify gift giving with 87% saying they give such cards as gifts, perhaps because 62% say they dislike the crowds while shopping at Christmas.
A majority (82%) say they'll avoid the crowds by doing some online shopping,  spending about 38% of their Christmas buying there., citing convenience, and being able to find items online that are not stocked by stores.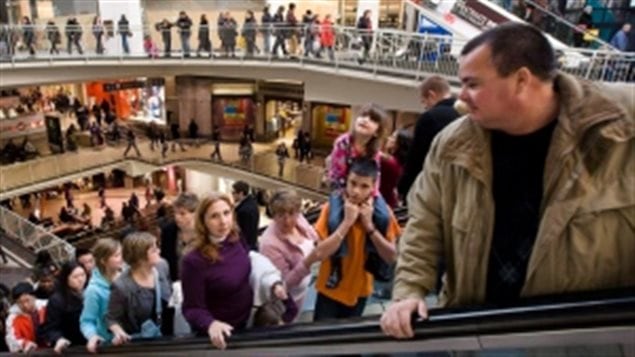 A lot will take advantage of special sales, with some 36 % saying they'll do Christmas shopping on "Black Friday" 36% (an American tradition which has come to Canada" or "Cyber Monday", 33%.
About 31% say they'll have most of their Christmas shopping done before the season starts, but 22% say they'll be last minute shoppers.
Some Christmas shopping strategies
38% use social media to help them find deals (39% in 2016)
31% use social media to recommend products (31% in 2016)
32% use mobile apps or mobile payment (up vs 28% in 2016)
30% use store mobile apps to make purchases (up vs 27% in 2016)
22% use social media to complain about products (22% in 2016)