Transport Canada has fined three more vessels for allegedly going faster than the speed limit imposed by Ottawa in August in the busy shipping lanes of the Gulf of St. Lawrence to protect endangered North Atlantic right whales, federal officials said Tuesday.
The owners of the vessels Azoresborg, New Shanghai and Jacqueline C have been issued fines of $6,000 for alleged non-compliance with a temporary mandatory vessel slowdown, Transport Canada officials said in a statement.
They have 30 days to pay the penalty or to ask the Transportation Appeal Tribunal of Canada to review the facts of the violation or the amount of the penalty, officials said.
"Our government is determined to promote the safe coexistence of ship traffic and the marine environment in the Gulf of St. Lawrence," Transport Minister Marc Garneau said in a statement. "We are committed to ensuring that all vessels meet the temporary speed limit and we will continue to take all appropriate action to ensure the safety of the whales."
In August, Ottawa imposed a temporary mandatory slowdown of vessels 20 metres or more to a maximum of 10 knots due to the increased presence of whales in the western Gulf of St. Lawrence, between the Quebec north shore and just north of Prince Edward Island.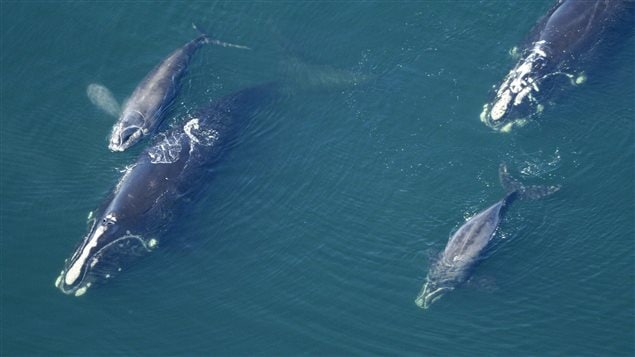 Transport Canada inspectors, with assistance from the Canadian Coast Guard's Marine Communications and Traffic Services, will enforce this precautionary measure until the whales have migrated from the areas of concern, Garneau said.
Failure to comply will result in a penalty of up to $25,000, he said.
The measures announced by Garneau and Fisheries and Oceans Minister Dominic LeBlanc in August came following the deaths of ten of the endangered whales in the gulf since early June. At least two more right whales have died in Canadian waters since then and another four perished off the U.S. Atlantic coast.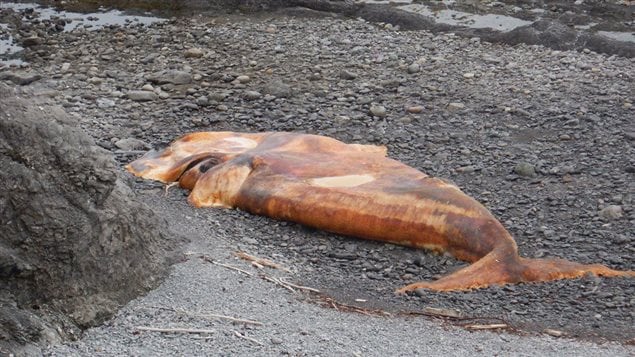 Preliminary necropsy reports on some of the gulf deaths suggested ship strikes and fishing gear entanglement are possible causes.
There are only about 500 hundred right whales left in the world and of those, only about 100 are females of breeding age.
Research shows that for an unknown reason a large part of them – anywhere between 80 and 100 mammals – have migrated to the Gulf of St. Lawrence this summer, officials said. It is these females that are most vulnerable to the entanglements with fishing gear and collisions with ships that have been killing them.