Canada's federal competition watchdog is investigating allegations that bankrupt retail giant Sears Canada jacked up prices on some merchandise ahead of its liquidation sales that began last month, according to the court-appointed monitor overseeing the retailer.
The monitor, FTI Consulting Canada Inc., says the Competition Bureau sent letters on Nov. 8 to the liquidators inquiring about the allegations made by some customers that certain merchandise was marked up.
"Allegations, amongst others, are that the price of certain merchandise was marked up prior to promoting 20 per cent to 50 per cent savings," said the report.
The Competition Bureau refused to comment or even confirm the investigation.
"The Competition Bureau has an obligation to conduct its work confidentially and for that reason, I cannot confirm what matters we may be investigating or not," said spokesperson Mélanie Beauchesne in an email to Radio Canada International. "However, I can tell you that the Bureau relies on a range of instruments to enforce the Competition Act in response to actual or potential issues of non-compliance. The Bureau seeks to facilitate voluntary compliance through various types of communication to businesses or individuals in specific matters before, during and/or following an investigation." 
Sears began the process of liquidating its remaining stores in October after failing to find a buyer.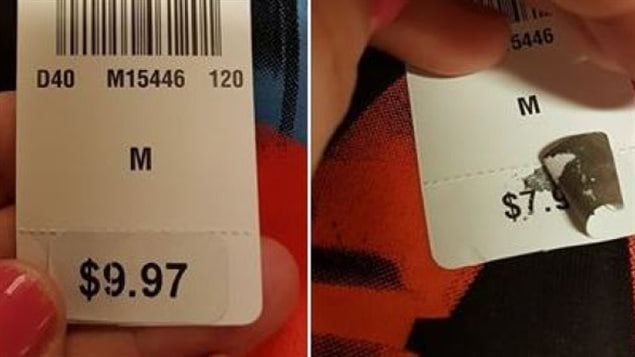 After the sales began, several customers posted pictures to social media suggesting prices had been raised.
The joint-venture group running the liquidation includes Hilco Global, Gordon Brothers, Tiger Capital Group and Great American Group.
Sears Canada has denied any wrongdoing.
With files from CBC News and The Canadian Press