Prime Minister Justin Trudeau has announced his nomination of  Sheilah Martin to the Supreme Court to replace Chief Justice Beverly McLachlin who will retire On December 15th. Her appointment would maintain the number of women sitting in the country's highest court at four out of a total of nine justices.
Martin's legal career spans 30 years. During that time, she has focused on Indigenous matters, education, equality rights and increasing the numbers of people from minority groups in law schools and the legal profession.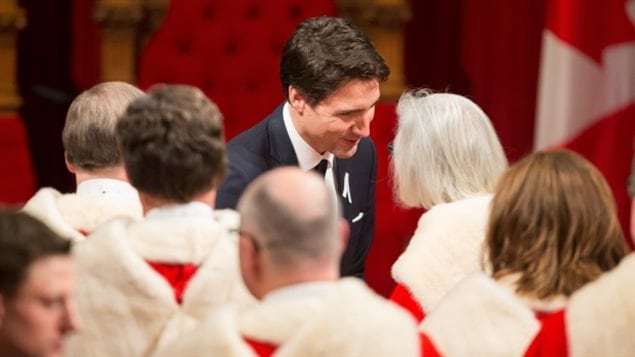 Sheila Martin fulfills many needs
Martin was born and raised in Montreal but moved to Alberta where she served as a judge for that province as well as the northern territories of Nunavut and Northwest Territories.
Naming her meets several goals and traditions.
Bilingualism, regional representation, Indigenous issues were important
According to the law, the Supreme Court has three justices from the province of Quebec. This is important because that province adheres to the Civil Code which is different from the Common Law which is applied in civil matters in the rest of the country. Martin was trained in both and she speaks both of Canada's official languages, English and French. Nominees were sought among jurists who are functionally bilingual.
Traditionally, the rest of the top court is made up of three judges from Ontario, one from the Atlantic region and two from the western provinces. For this appointment, the government sought nominations from the north. While Martin is not from the north, she did serve as a judge for two northern territories.
The prime minister would have liked to name an Indigenous person to the top court. While Martin is not of aboriginal ancestry she has worked closely with Indigenous communities, notably on redress for the harm caused by Indigenous children who were taken from their families and sent to residential schools.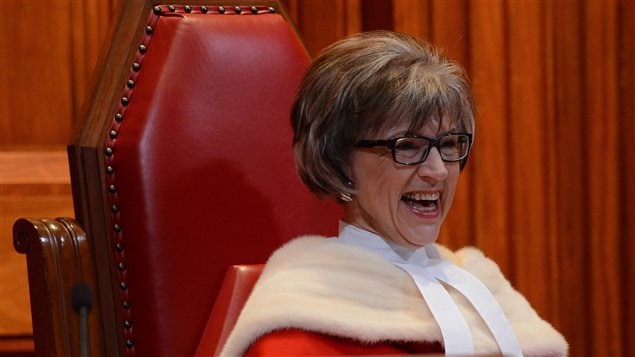 Transparency in selection process promised
This is the second nomination under a new selection process which the government says promotes greater openness, transparency and accountability. Under this process, an advisory board creates a list of nominees and the prime minister makes a choice. The nominee will also takes part in a question and answer session with members of the House of Commons Justice and Human Rights Committee, the Senate's Legal and Constitutional Affairs Committee as well as representatives of the smaller opposition parties not represented on these committee, the Bloc Quebecois and the Green Party. That will take place on December 5th.
Retiring Chief Justice Beverley McLachlin will have been the longest-serving chief justice. The prime minister will name a new chief justice by mid-December 2017.