A newly released analysis by a humanitarian think-tank is warning international aid agencies to brace for an even busier year in 2018 as ongoing humanitarian crises are expected to worsen in many parts of the globe.
Continuing food insecurity, massive displacement, health emergencies, protection of vulnerable populations and aid workers coupled with limited humanitarian access are likely to be the most pressing humanitarian challenges in 2018, according to a report released Thursday by the Assessment Capacities Project (ACAPS).
The Humanitarian Overview: An analysis of key crises into 2018, released by the Geneva-based independent research organization, looks at 17 ongoing humanitarian crises worldwide to identify likely developments and corresponding needs.
"I think what struck me the most was the reflection of just how bad 2017 was from a humanitarian and human perspective," said Kevin Dunbar, director of global programs at CARE Canada. "We had famine declared in South Sudan and hunger crises in Somalia and Nigeria, Yemen, further impact across Africa, and near the end of the year we had a tremendous refugee crisis in Bangladesh and Myanmar."
Listen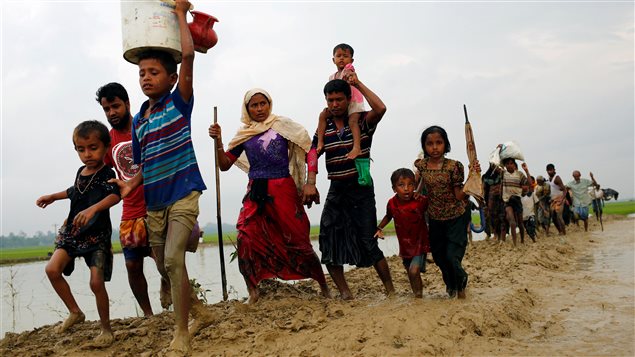 There are more people displaced now than there ever have been since the end of the WWII, Dunbar said.
ACAPS analysts expect 11 of the current crises to get worse while six will remain stable but severe.
"This report really confirms what we in humanitarian organizations always know and fear when we look at the year ahead," Dunbar said. "Humanitarian needs are rising and being driven increasingly by conflict and by conflict driven by climate change, forcing people to leave their homes and displacing people from around the world."
At the same time aid agencies are facing rising funding gaps, Dunbar said.
"So we need to do more to respond but really looking ahead to 2018 my message is that we need the international community, we need countries like Canada to engage, to roll up their sleeves and to work with these countries to try and find a political end to the conflicts," Dunbar said.
"We need to end fighting in places like South Sudan, like Yemen, like Syria. We need to end those conflicts so people can return home and start to get their lives back on track."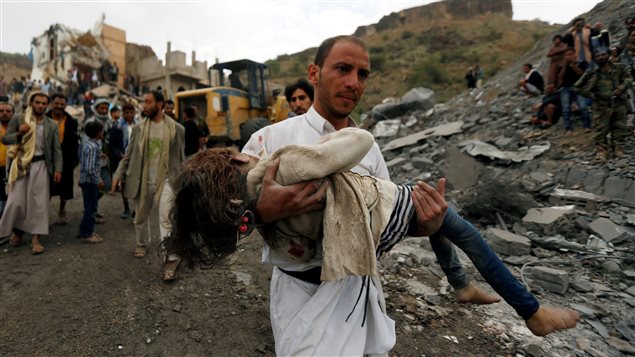 Food security is likely to deteriorate into 2018 in northeast Nigeria, Somalia, South Sudan, Ethiopia and Yemen, and there are risks of pockets of famine in these countries, the report said.
The massive increase of internally displaced people in the Central African Republic (CAR), Congo and its much larger neighbour, the Democratic Republic of Congo (DRC), as well as Iraq, Mali, and Somalia throughout the year is likely to continue rising into 2018, the report warns.
Poor access to proper water and sanitation infrastructure and lack of health facilities are likely to further exacerbate ongoing cholera crises in Congo, the DRC, Nigeria, and Yemen into 2018.
Furthermore, the number of people in need of protection assistance is likely to increase in 2018 in the DRC, Iraq, Libya, Mali, South Sudan, Sudan, and among the Rohingya population in Myanmar's Rakhine state.
Humanitarian access is also a major issue likely to face aid agencies in 2018. Throughout 2017, conflict and targeted attacks at aid workers and infrastructure have restricted humanitarian operations, particularly in Afghanistan, the CAR, the DRC, Myanmar, Somalia and Yemen, the report said.