Almost half the samples of fish and seafood from Ottawa restaurants and grocery stores were found to have been mislabelled, by Oceana Canada. The conservation group tested 98 samples and found 45 were not what actually what they were labelled as.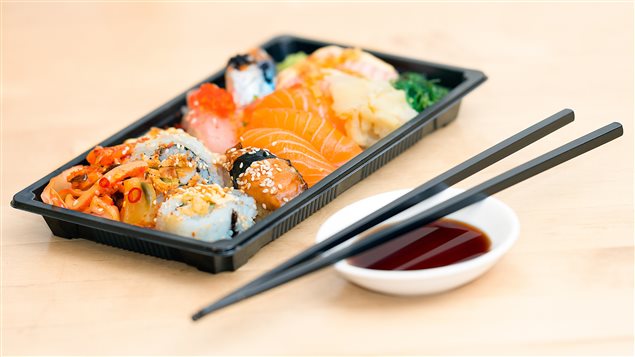 Cheaper fish are substituted
"Mostly it was a case of substitution," says Josh Laughren, executive director of Oceana Canada. "For sushi restaurants, for example, over half—56 per cent of the samples—that we took were not what they said they were, for white tuna in particular. Instead of it being white tuna, what you were usually getting was something called escolar which is a much cheaper fish and one that…in larger doses, can cause indigestion and gastrointestinal problems."
Listen
Analysis revealed that some samples labelled as wild salmon were farmed salmon and none of those labelled red snapper actually were red snapper. Laughren says this testing meshed with the findings of other studies and shows that Canada is not immune from the world-wide problem of seafood fraud.
Oceana calls for government action
Laughren says up to 80 per cent of fish and seafood consumed in Canada is imported and the government needs to take steps to ensure it is safe, legally caught and honestly labelled. It urges consumers to sign a petition asking the government to take action.
Oceana Canada plans to conduct more independent seafood testing in restaurants and grocery stores in other cities across the country and to present results to the public and government. Says Laughren: "We'll continue to bring that information to decision-makers and work with the industry to develop solutions that work for the honest fisherman, reward the honest fisherman, and start to weed out the bad players and give confidence to consumers that the fish they… they are getting is the fish they think they are buying ."