Tourists have been visiting a cavern under Montreal for decades, but some hobbyist spelunkers have broken through a wall to find a massive underground extension, reports CBC.  The caverns were formed during the last ice age more than 15,000 years ago by a glacier above.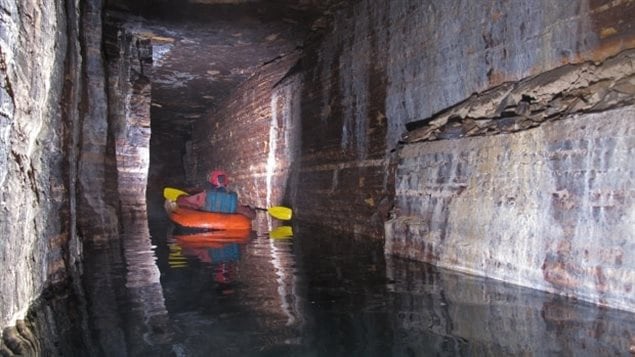 The new passage is so deep it reaches the aquifer and the cavers used an inflatable canoe to navigate the waters which are about five meters deep. Spelunkers Luc Le Blanc and Daniel Caron  have not reached the end of the passage and are eager to explore it further.
"It's just beautiful," said Le Blanc to CBC reporter Jaela Bernstien.